VENUE 
MNYK Recording Studios. New spot with SO much space. Nicest people ever. NYC musicians - worth the trip to not be in a cramped space, dare I SAY it.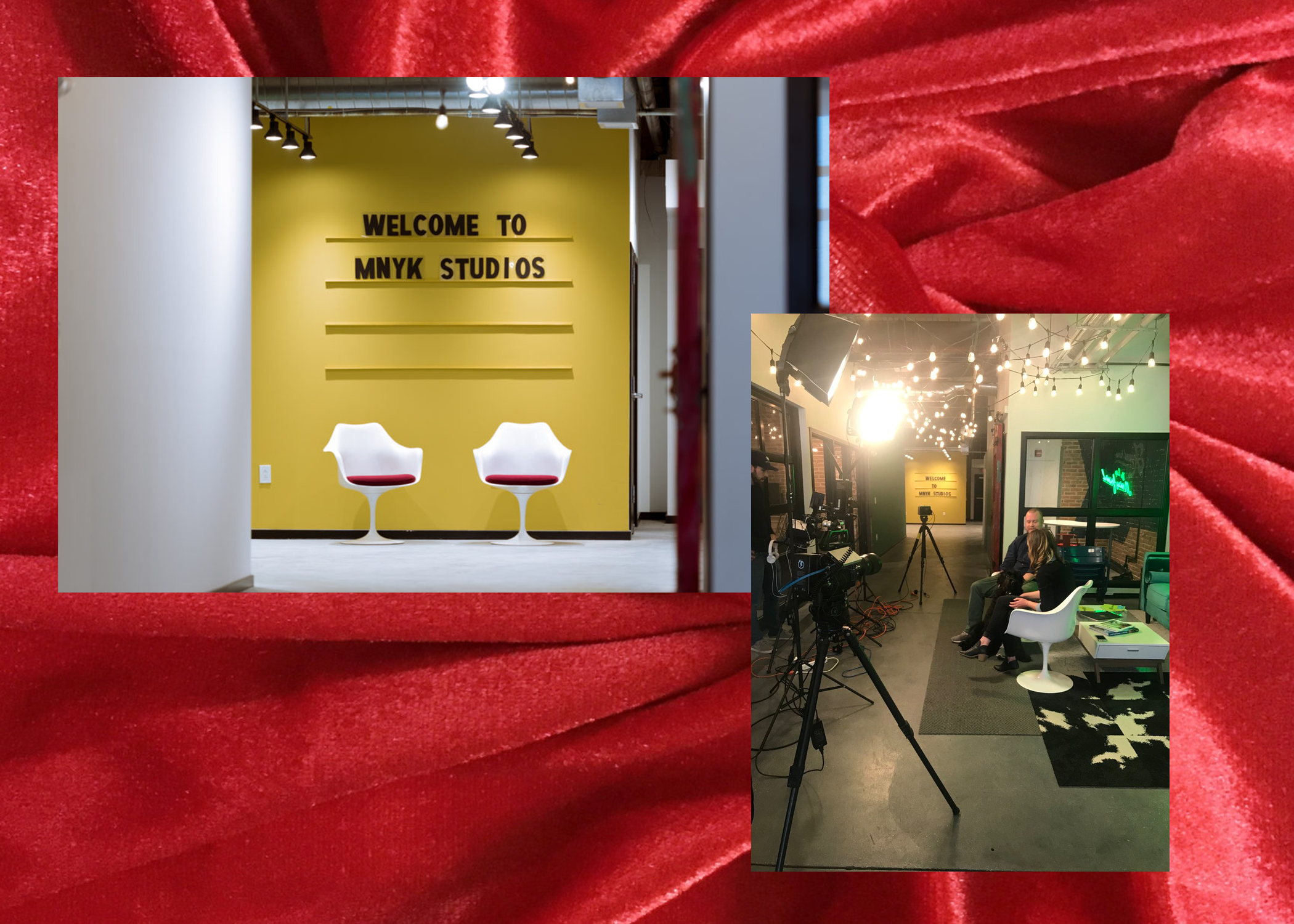 #OOTD 
Bedazzled, tassled jumpsuit w/*plenty* of sparkle. Wore the same one in the main photo for the tour! Parts sourced from local vintage spot, @retrospectvintage, which I recommend wholeheartedly. They're on a block with a ton of other good spots as well, and across from the most outlandishly Greek restaurant ever. Picked up a fishnet pearl shawl, because how fun are all those words strung together, ammiright.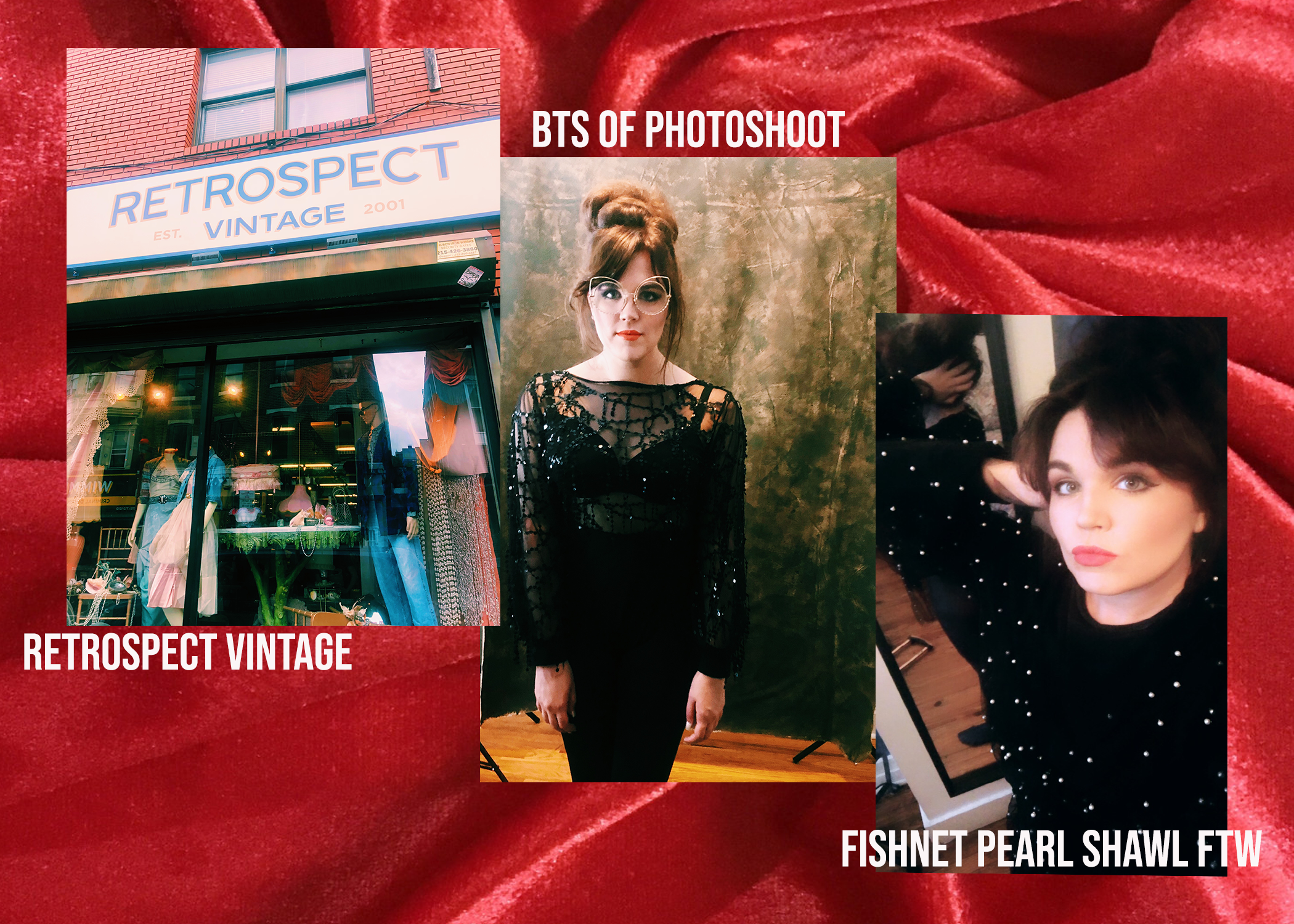 FELLOW ARTISTS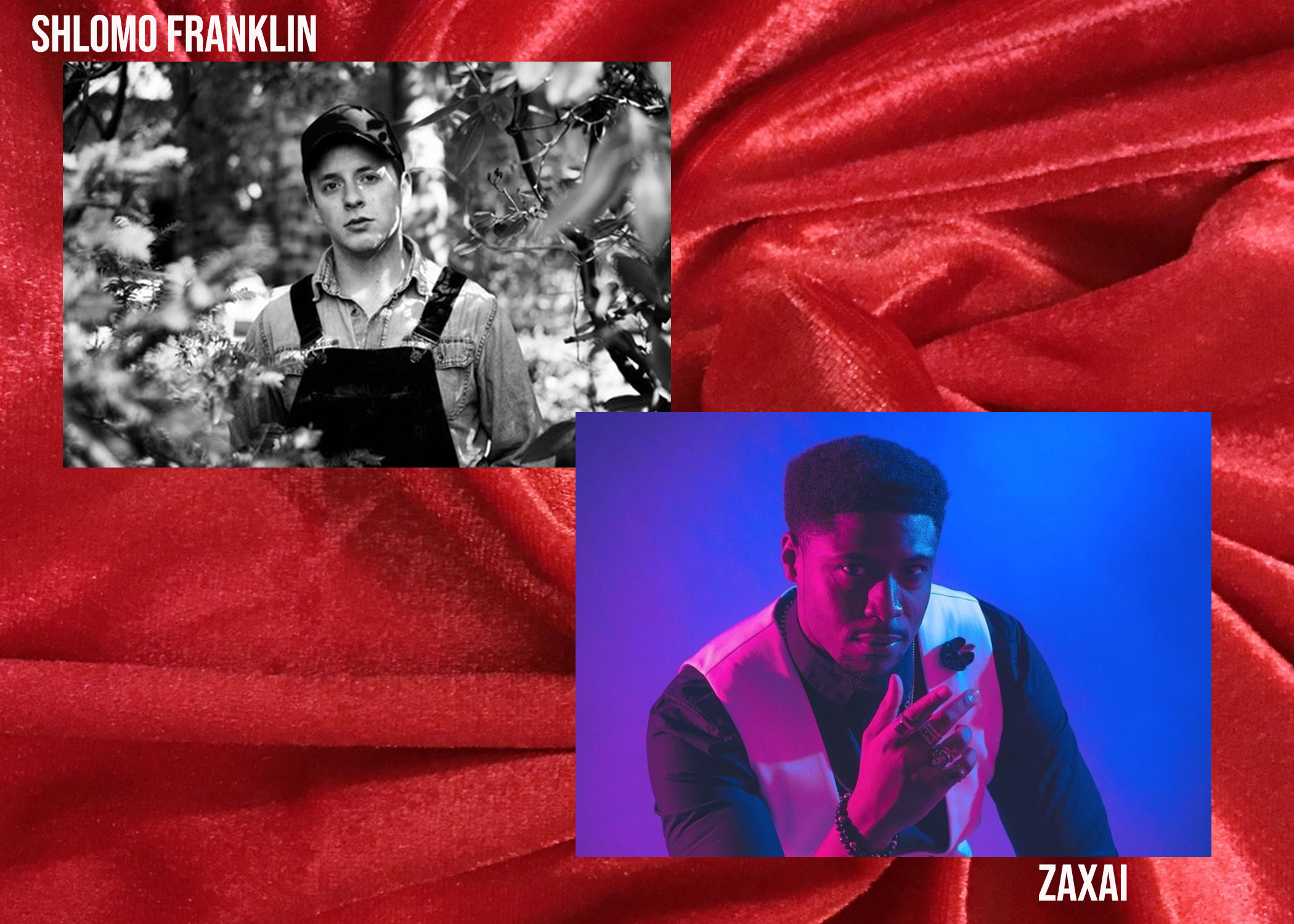 Shlomo - Really raw and honest. Loved his sound. January Eyes slayed me. 
Zaxai - Great stage presence and a big crew. Excited to see what he does next, and he's a fellow Voice alum! 
WHAT I SAW
LOTS of things, but a very compelling thing was the Masonic Temple. I booked a tour on a whim. Everyone has always talked about the Illuminati, secret society, etc. etc., and I wanted to see what's what. Fascinating stuff - the Freemasons idolize societies that build things, and they see it as a metaphor for building good character. Each room was very grandly decorated in tribute to a society they hold in high esteem (i.e. the Greek room, Egyptian room, etc.). I noticed when I got close to something that looked like marble that it seemed hollow. Found out the ENTIRE place is pretty much made of plaster. So. They painted it all to look like those fine materials. Read up on it and call me if you want to talk freemasonry because I have a *lot* of thoughts. 
I also visited the Eastern State Penitentiary - super famous prison with a history that brings up a lot of mixed emotions and conflicting thoughts about our country's system of imprisonment. The prison was begun by a lot of freemasons who wanted to thwart the idea of public executions they had seen so often in England, instead striving for rehabilitative practices. Still, a lot of darkness in this place. Al Capone got his tonsils out in the hospital ward. It was SPOOKY, but mostly enjoyed the new exhibit that talks in depth about imprisonment in America and how we can do our part to reform.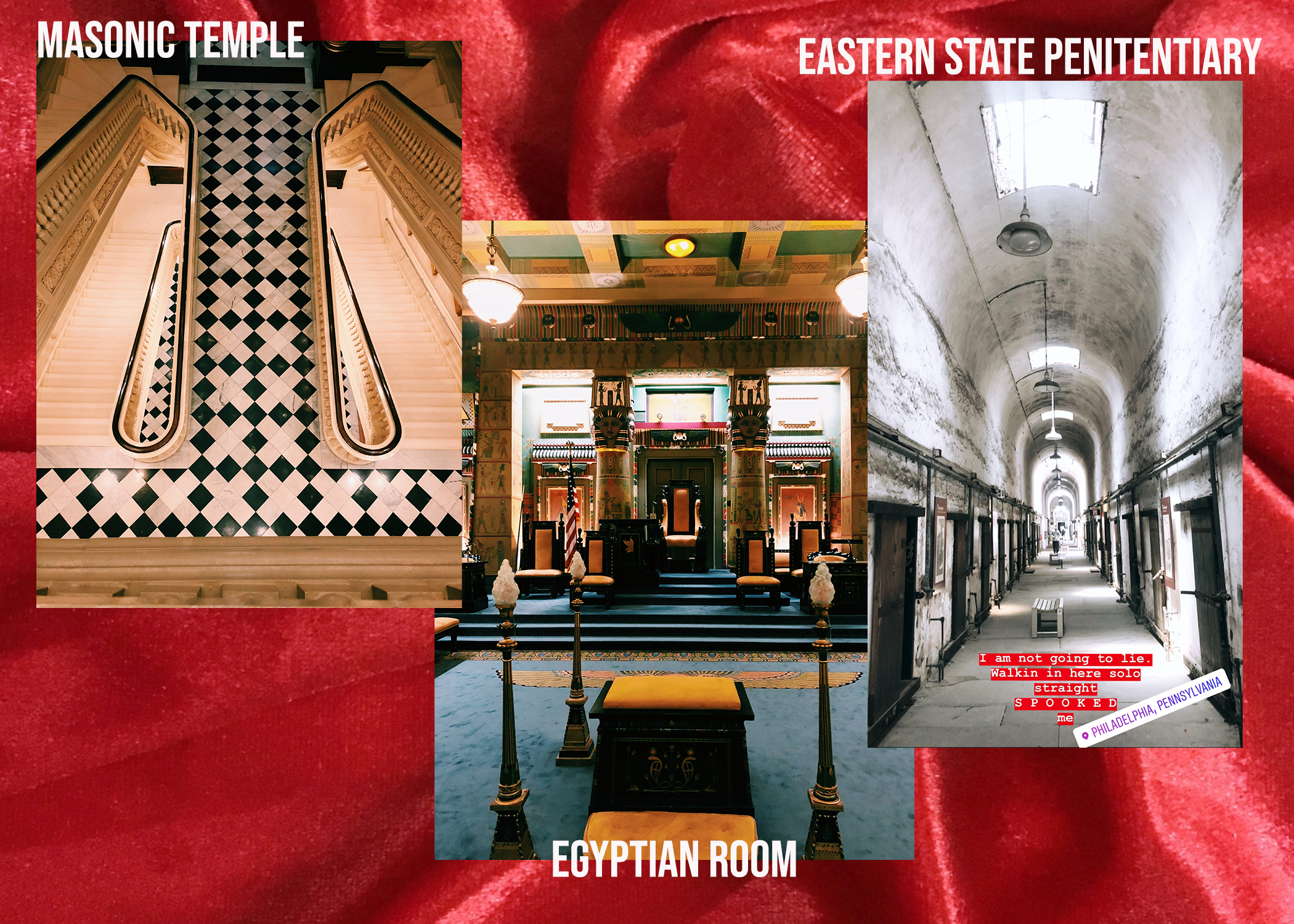 WHAT I WROTE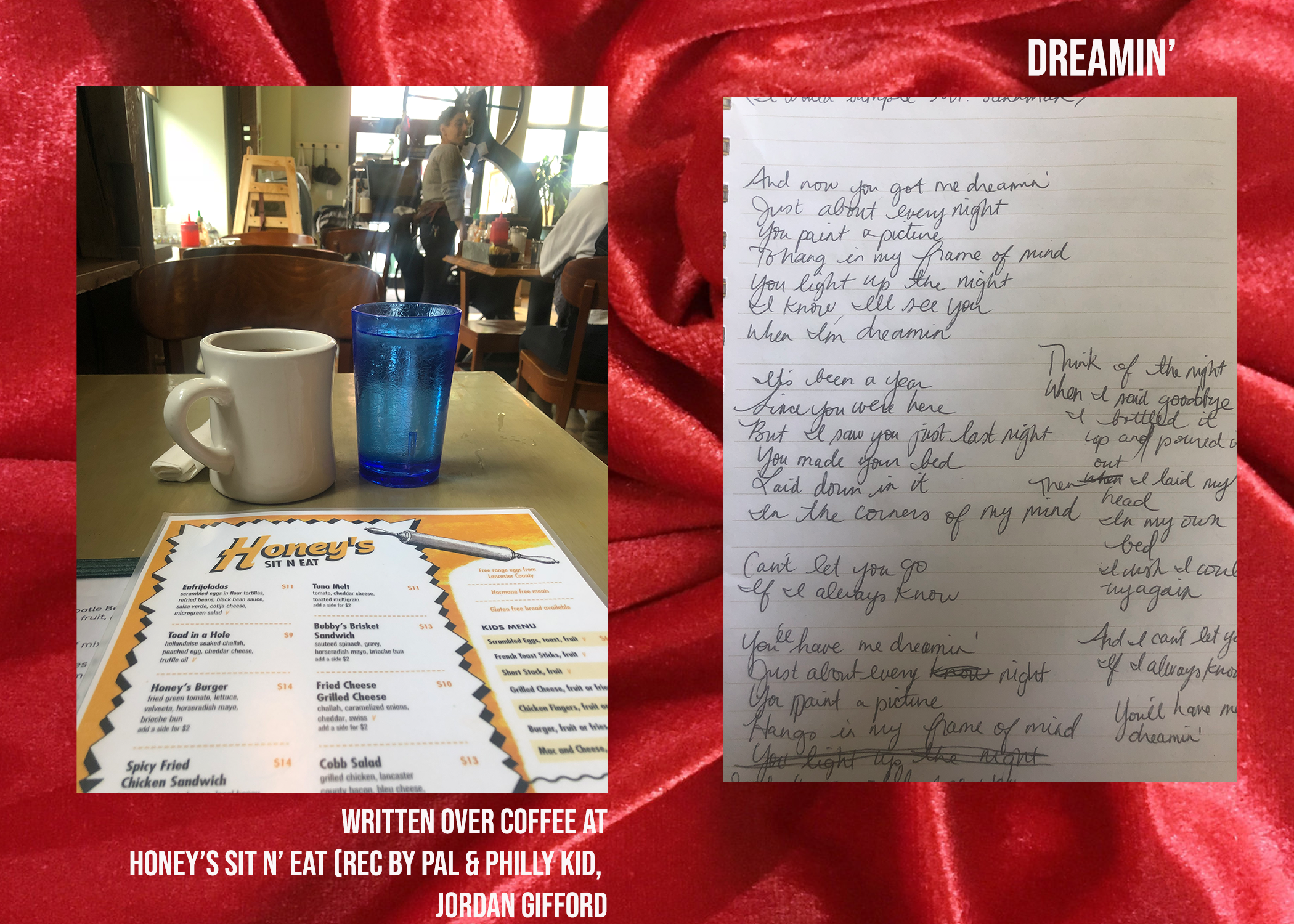 Till' next time! Follow me on Spotify), follow along on instagram, and I'll see you on the road.  
Love,