VENUE
The event space at the Ace Hotel, which THRILLED me. I'm a big fan - typically work from the NYC location & have stayed in the London and LA locations. Such a wonderful friendly staff and gorgeous spaces.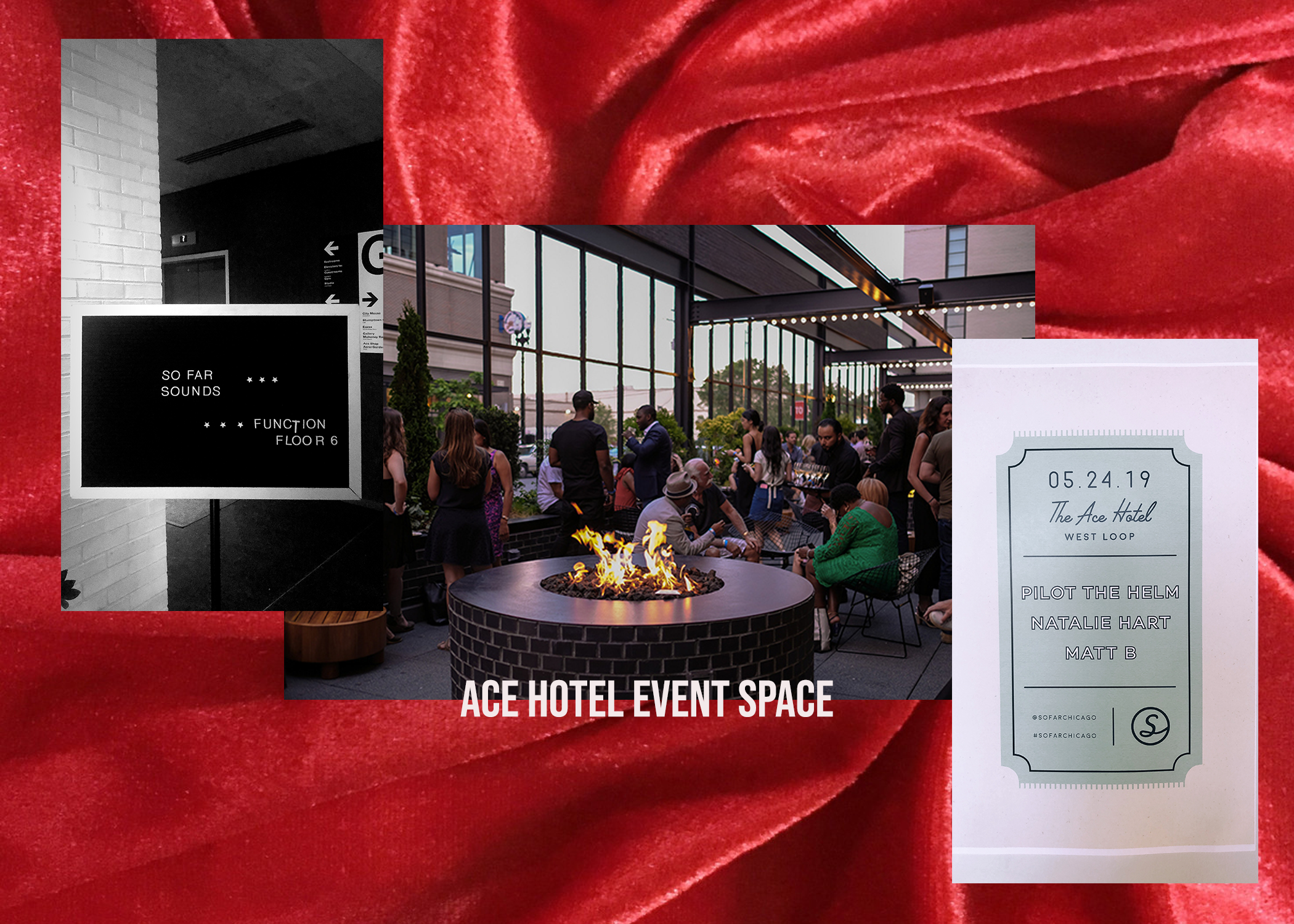 #OOTD   
A velvet tuxedo dress (v Lady Di late 80s inspired) & drop pearl earrings from my new favorite vintage spot (you can find them online too!), Lost Girls Vintage. They just opened up the COOLEST new space in Chicago (very 1970s tropical living room vibe, which, as far as I'm concerned, is the *only* vibe), and the staff there brought out so many awesome pieces for me to try on. The drop pearl earrings were a revelation and so is pretty much everything inside. Visit! And tell Kyla and Sarah (the super friendly and stylish owners) that I sent ya.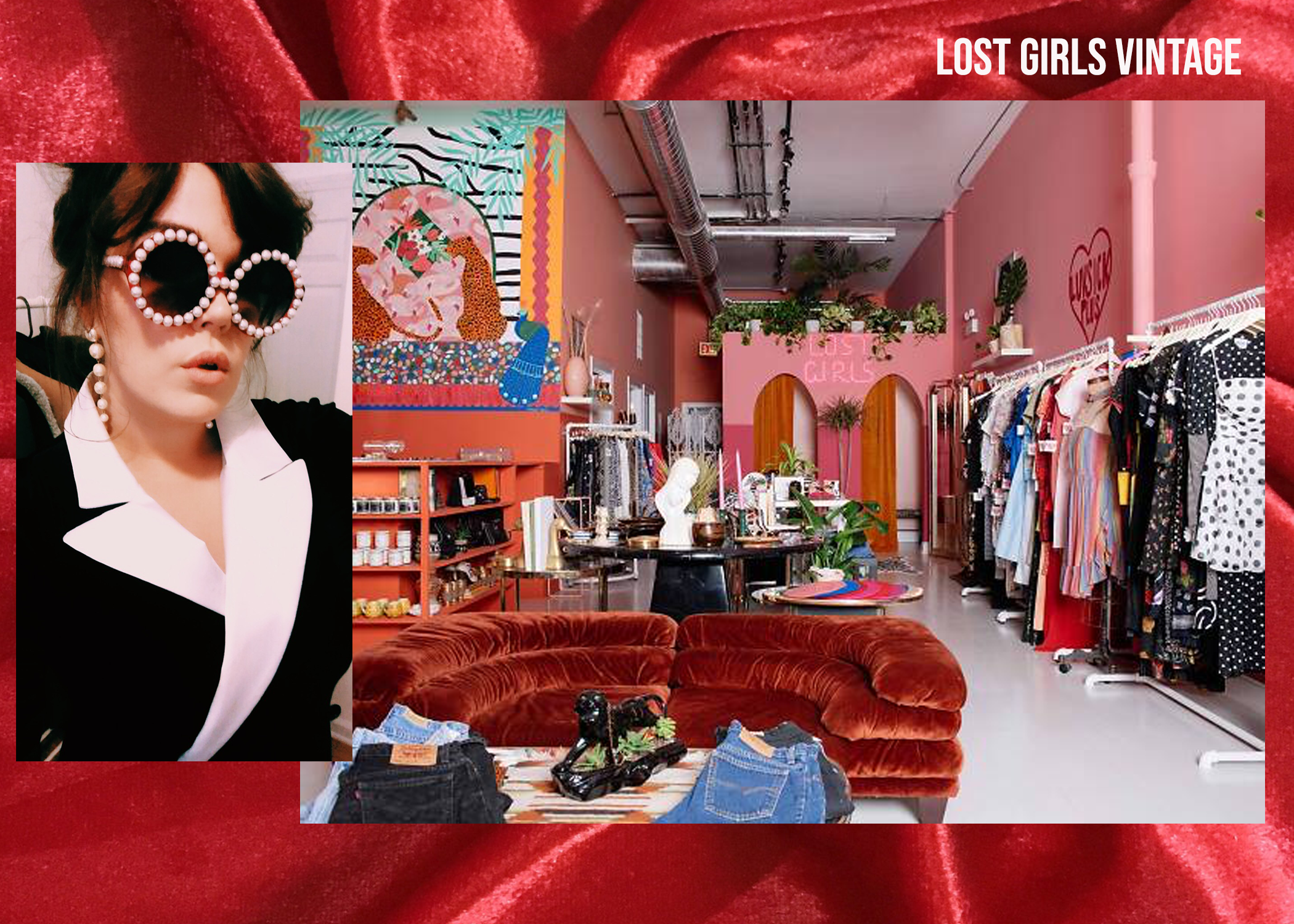 FELLOW ARTISTS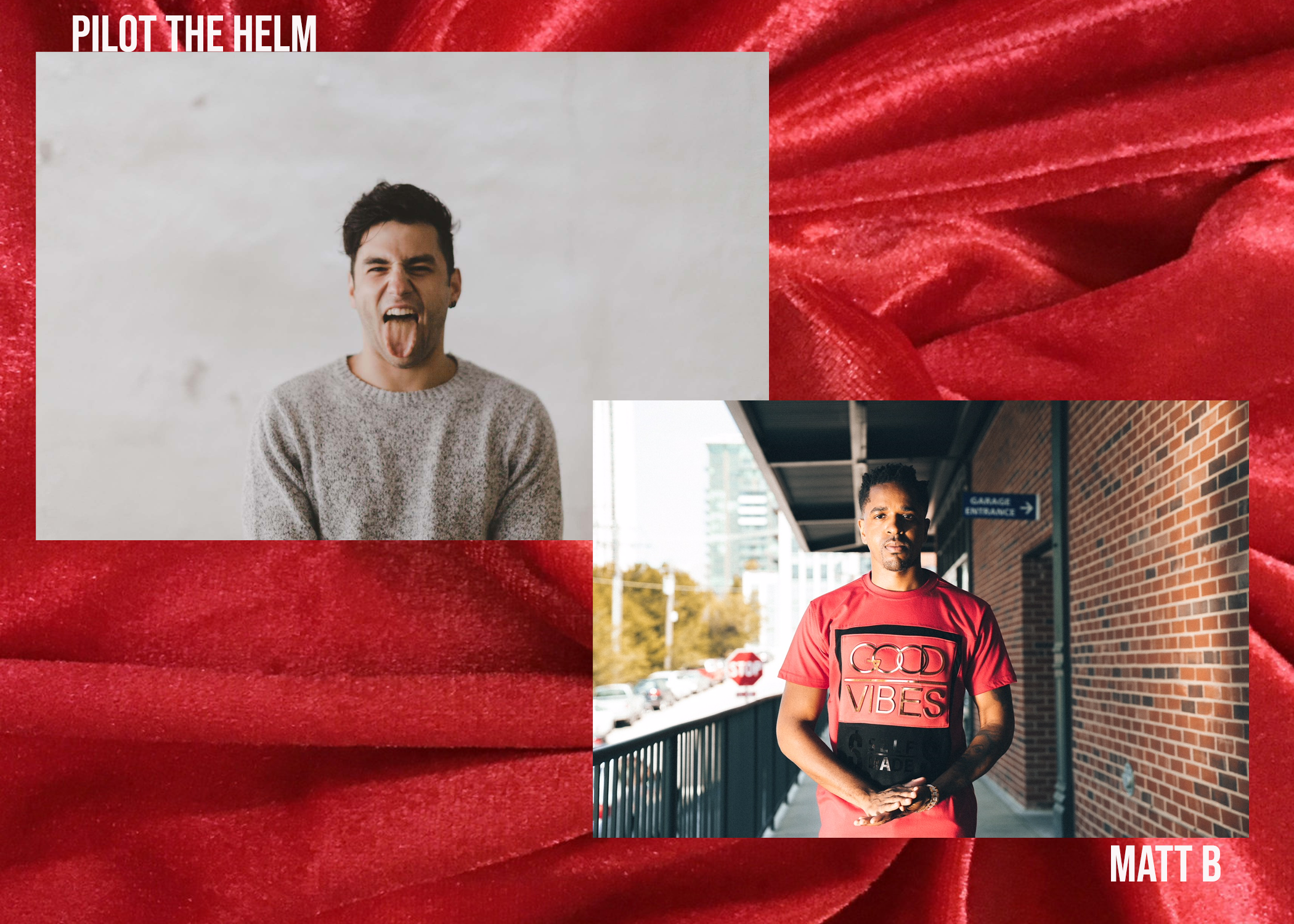 PTH - Really powerful tone. Usually in a more electro-pop duo, but I *dug* the stripped down sound.   
Matt B - R&B singer from Chicago but based in Japan. His cover of Stand By Me was an interactive *blast*.   
Check out the playlist below! 
WHAT I SAW   
I stayed with friends who are SO good at getting to know a city, and the lovely Jessica Zuberek showed me the TOWN. We got a delicious brunch and a great view of the city at Cindy's Rooftop - the potato soup was HEAVEN. The lobby at the Palmer Hotel - a historic spot that is rumored to be REAL haunted - is gorgeous, and we had a little champagne break because why da hell not. 
I cut out on my own the next day and checked out The Center for Intuitive & Outside Art - basically, a small museum dedicated to self-taught artists. Found the concept so interesting. The main exhibit was an artist from New Zealand who is still active, and who has built a career doing variations on the doodles of her youth. There was also a great art project from local students centered around conceptions of identity, which is such a hot-button topic, generationally. It was comforting to see that, even in a generation once removed from myself, the relics of adolescence are VERY present and very pure (see the Taylor Swift fangirl lyrics - mine would have been decked out in NSync for sure).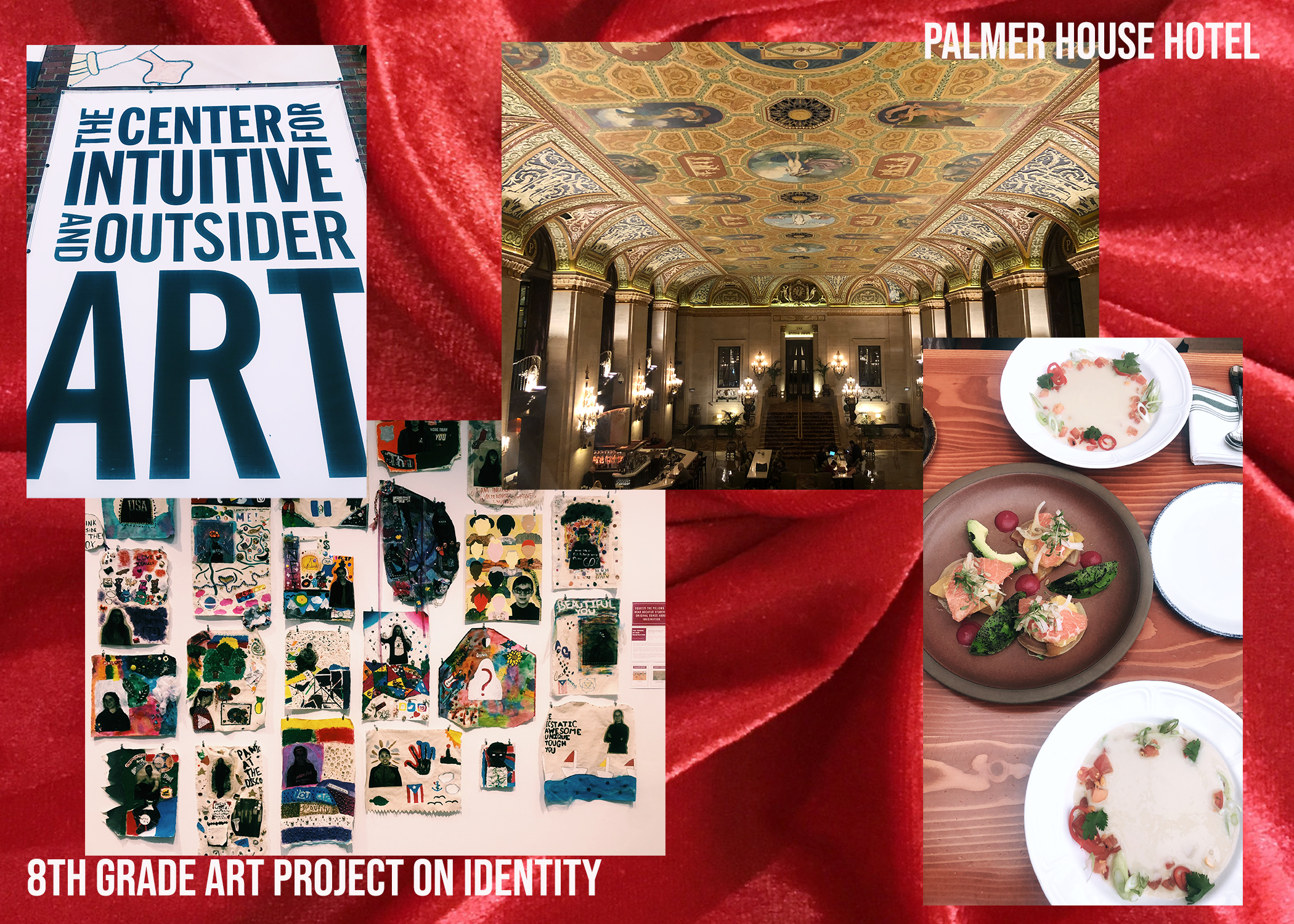 I also have to double down on this section, because I fell in L O V E with Green Mill. I had some time to kill one evening and had heard this was one of the world's historic homes of jazz, so I had to stop by. It was GORGEOUS, for starters. All wood, and it felt like I was on the inside of a gramophone. I got a small table for three and had some regulars join me as the night went on, who were so so kind and introduced to me by one of the managers. There was an old school big band, and I saw one particularly spry older woman hitting the dance floor in light up shoes. It was the tops. Billie Holiday performed here, among other greats, and Al Capone built a trap door under one of the tables so he could escape quickly. What I have learned from this tour (see Philly post) - Al Capone really got around.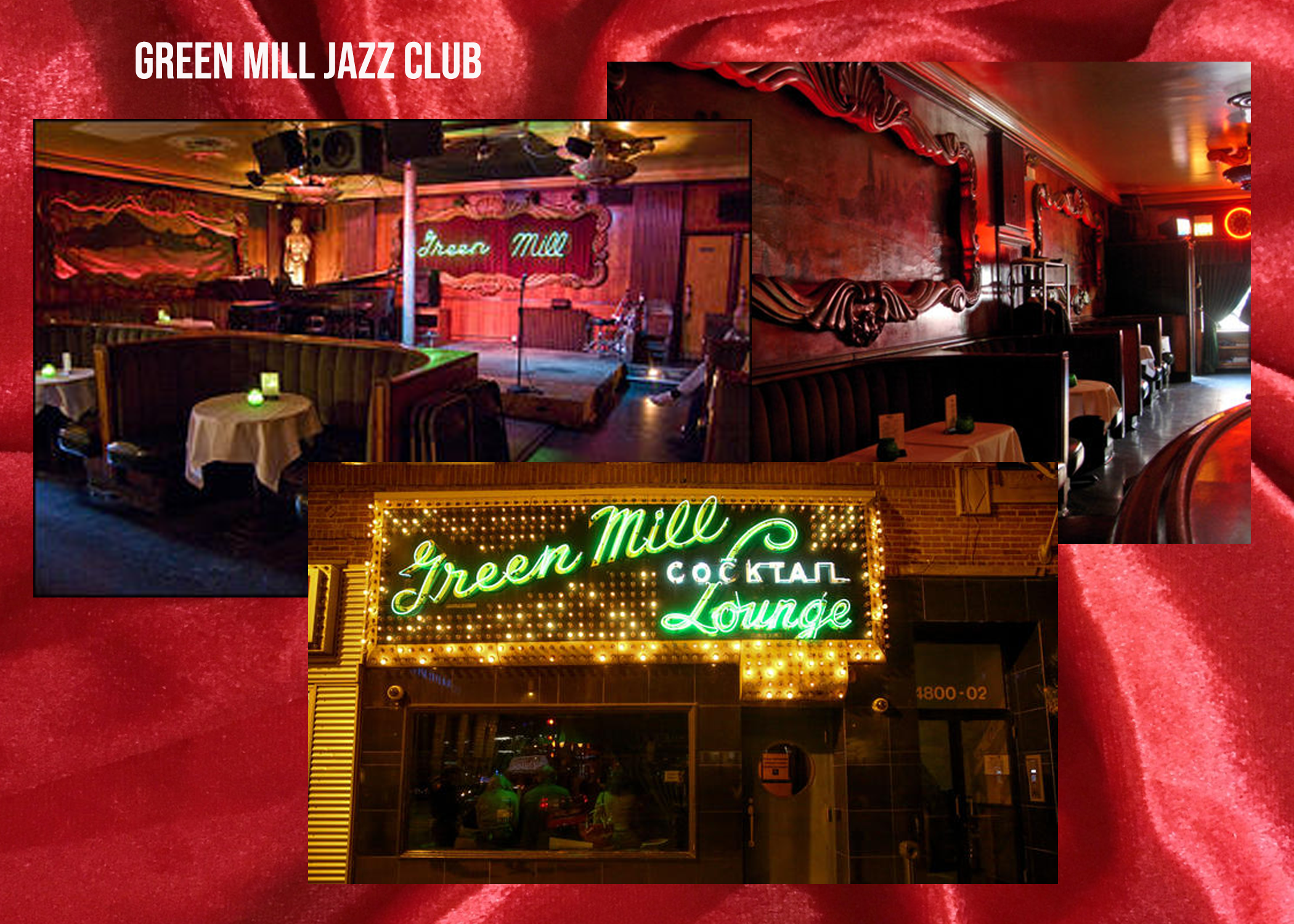 WHAT I WROTE  
 
Till' next time! Follow me on Spotify), follow along on instagram, and I'll see you on the road.   
Love,