VENUE     
Avea Solutions, a building with a fabulous view of the sunset (even though the sun doesn't set till like, 9:30pm) from East Portland. We packed it OUT.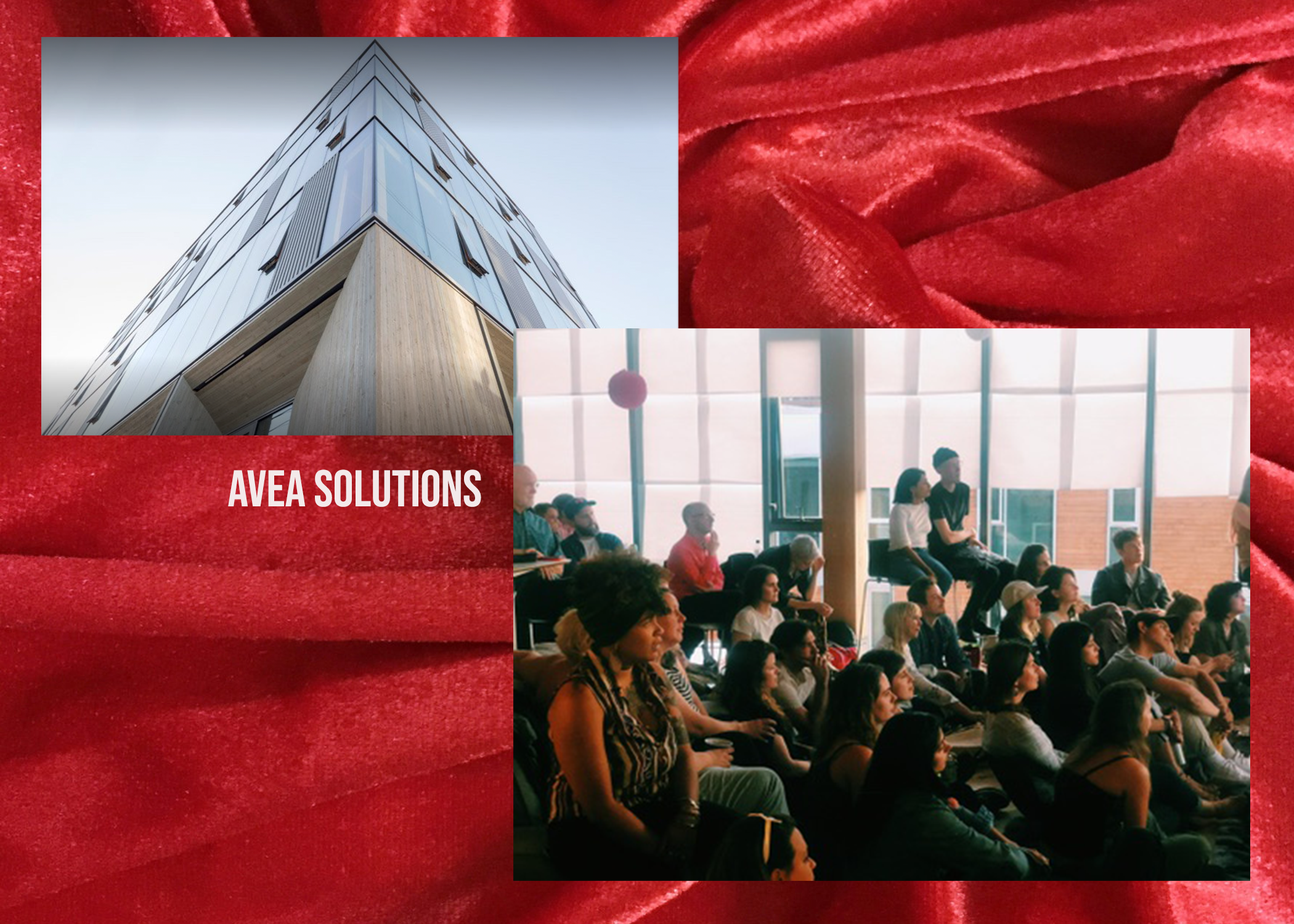 #OOTD     
Okay, this was probably the biggest get of the whole West Coast trip, sartorially. I walked into Hollywood Vintage, this massive warehouse with vintage booths in every corner, and to quote Lennon & McCartney - I SAW HER STANDING THERE. An oversized, sequin track suit for the ages. I thought to myself - Natalie, find yourself something slightly more practical for the weather, the gig, your own humanity. But as usual with me, practicality did not win out. Fun fact: I did have to safety pin the pants so they would stay up during the gig, and there was a very real moment where I was sure the pin was going to break and I was going to experience a terribly embarrassing wardrobe malfunction from the stage. Luckily, they held up, literally. Shout out to the Julia Louis-Dreyfus episode of "Armchair Expert" (an obsession of mine on this tour), which I listened to in FULL while deliberating over said tracksuit.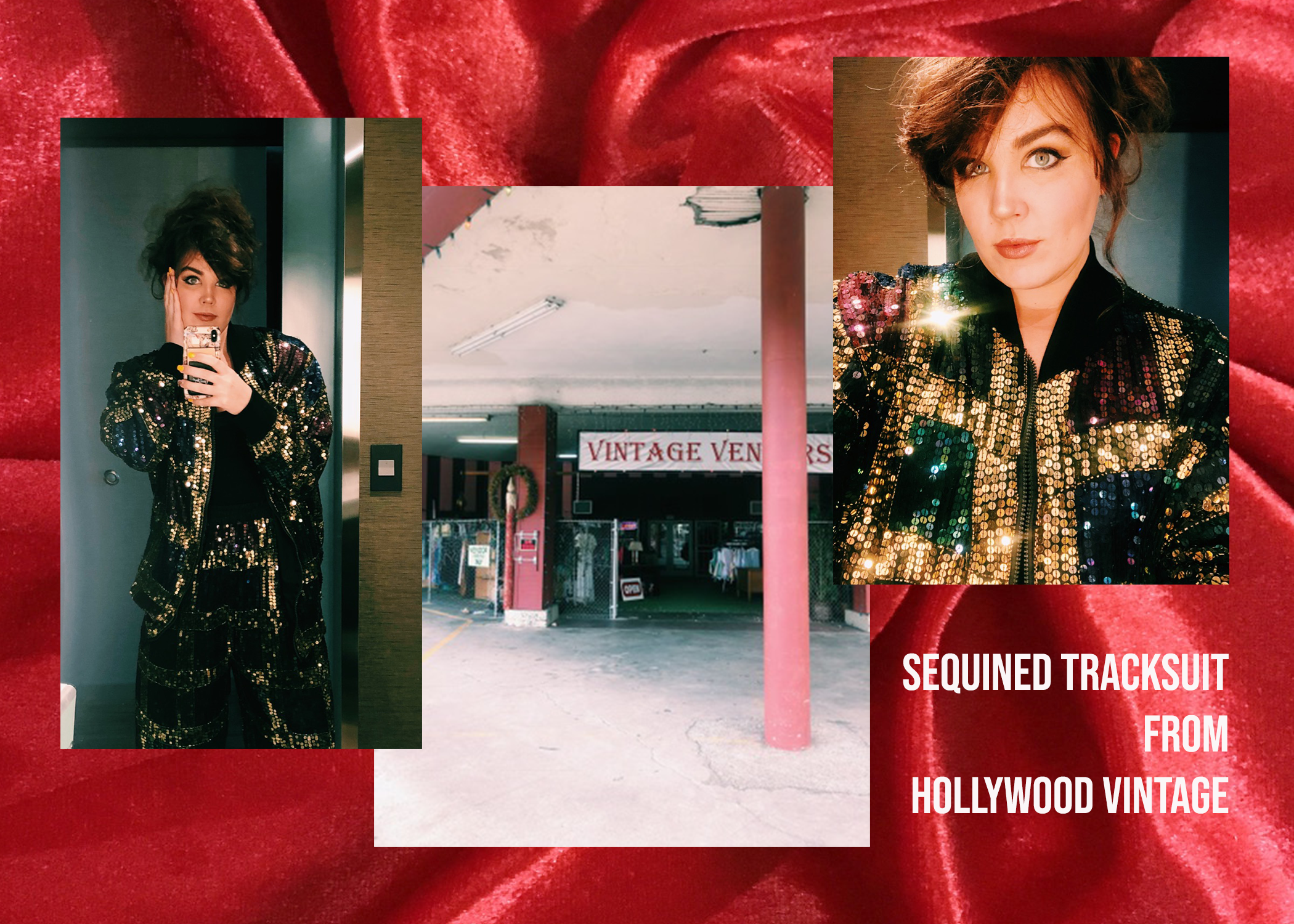 FELLOW ARTISTS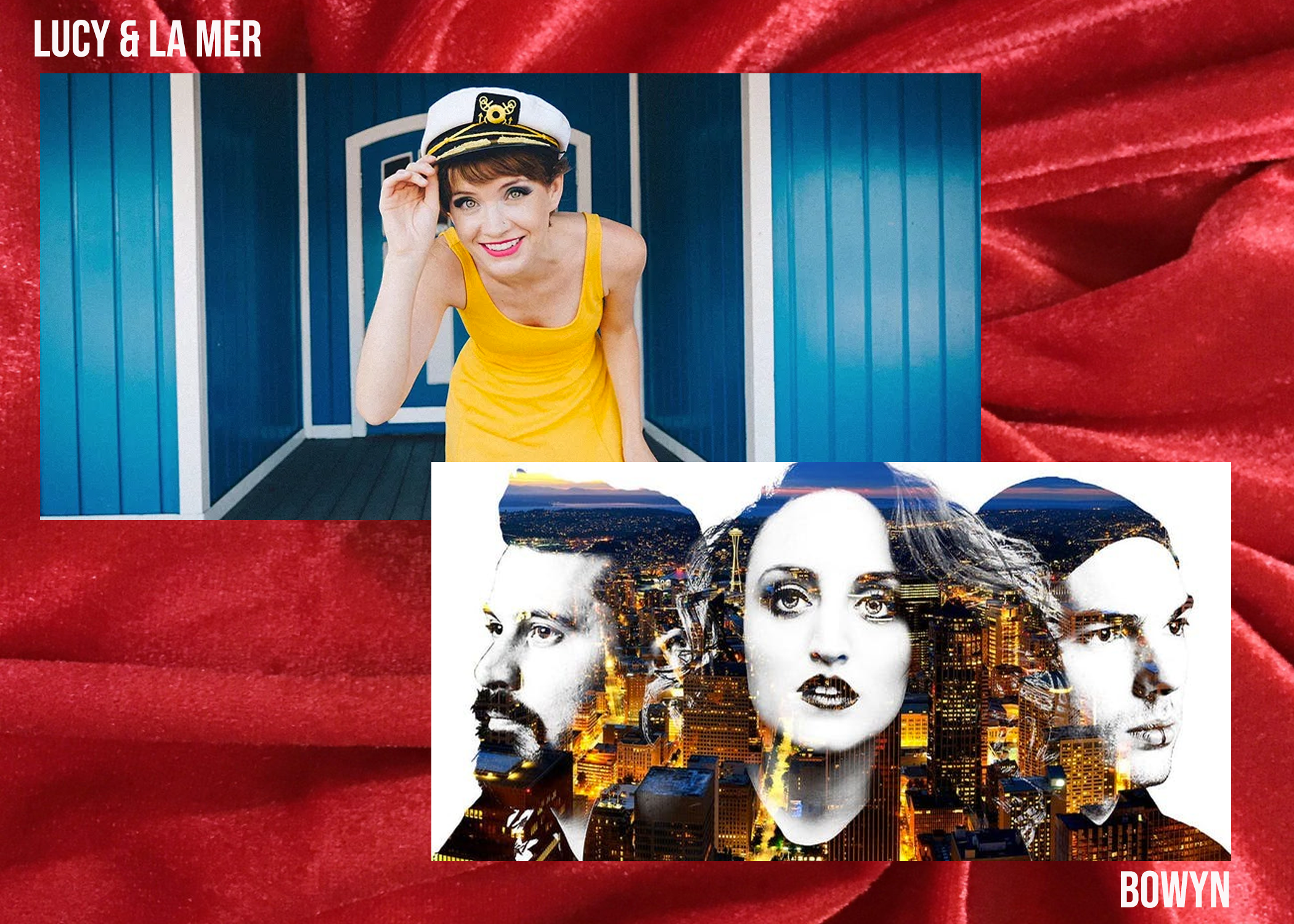 Bowyn - Really powerful lead vocal and dynamic energy on stage. And off - they were far and away the best crowd participators during T-Pain.  
Lucy & La Mer - On a tour right now, and her lyrics are really personal and accessible. She led everyone in a middle school slow dance. She really knows how to create a memory live. 
Check out the playlist below!   
WHAT I SAW     
Portland was the longest stretch of time on the West coast, and I gotta say with apologies to Seattle and San Jose - my FAVORITE. Few places on the road feel truly homey, but Portland felt like a lot of my favorite things about my favorite cities combined - Texas friendliness, Nashville diverse but somehow not-too-trendy food scene and wraparound porches, Brooklyn's artistic crowd. Just heaven. I am usually SUCH a museum person, but I spent more time in nature on this trip, caftan / red dress and all. 
The Rose Garden was a highlight. They test all kinds of rose combos here, and the smell hits you when you're within 50 yards of it. A dream. 
I decided to bite the bullet and go to a concert solo, and what a lovely one it was. I saw John Paul White for the first time in the first week of my freshman year of college when The Civil Wars had just released Barton Hollow at a BMI showcase. It made me feel like I was a part of a city centered around music in a way that was tangible, that made it feel possible. His voice is also just sa' damn angelic. I saw he happened to be playing in Portland that night, and seeing him solo just felt like such a full circle moment. Check out his new album "The Hurting Kind" HERE.
Other honorable mentions: a mansion at the top of a hill with a fantastic view of Portland. I then walked down that hill in my black lace caftan and slides to get to the Japanese Garden thinking it would be leisurely. I did not realize the walk was going to be on a country highway and I would be walking along the shoulder in a very dramatic outfit. A man in a cherry red convertible stopped to ask if I was okay. One for the books. 
Picked up some souvenirs - a Rilke book at Powell Books, which takes my beloved NYC-based Strand to *task* - and had the best ice cream of my life at Salt and Straw. So much more to share, so little time. Go to Portland. It's great.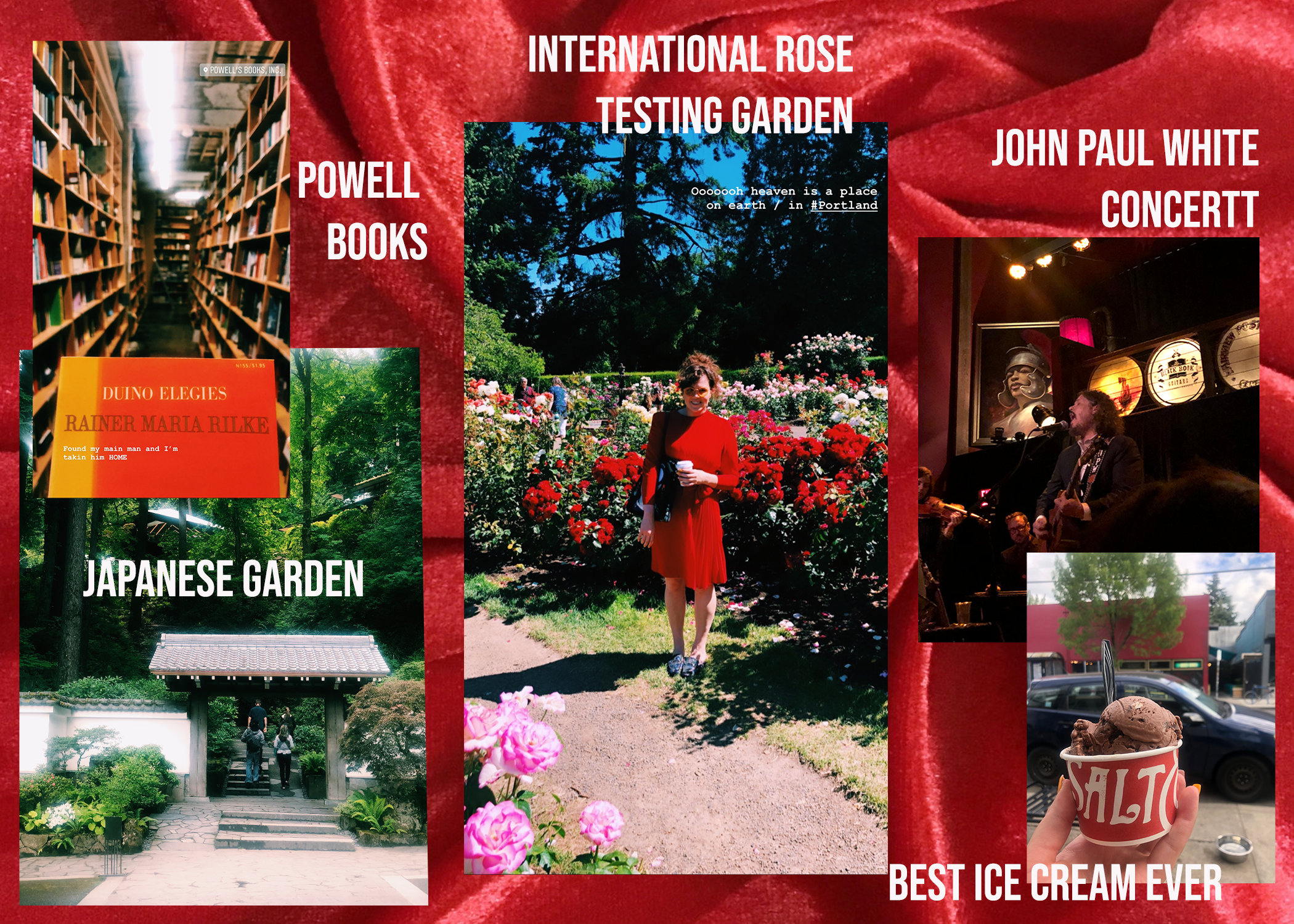 WHAT I WROTE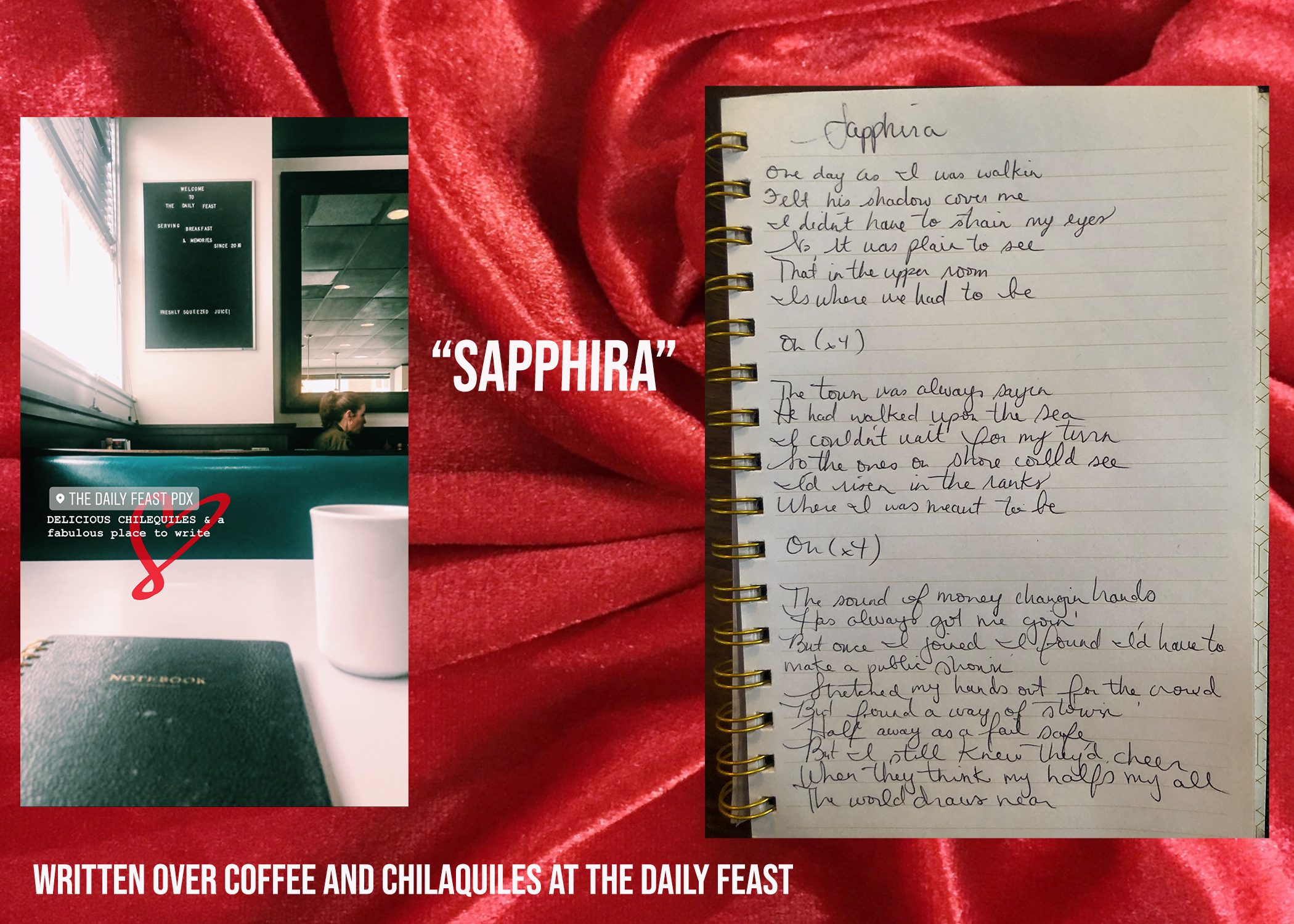 Till' next time! Follow me on Spotify, follow along on instagram, and I'll see you on the road.     
Love,