VENUE  
An apartment in a historic home in Dorchester. I *love* a commercial venue, but there's nothing like a house show for this formerly Nashville-based gal (the official city of the house show, I'm convinced).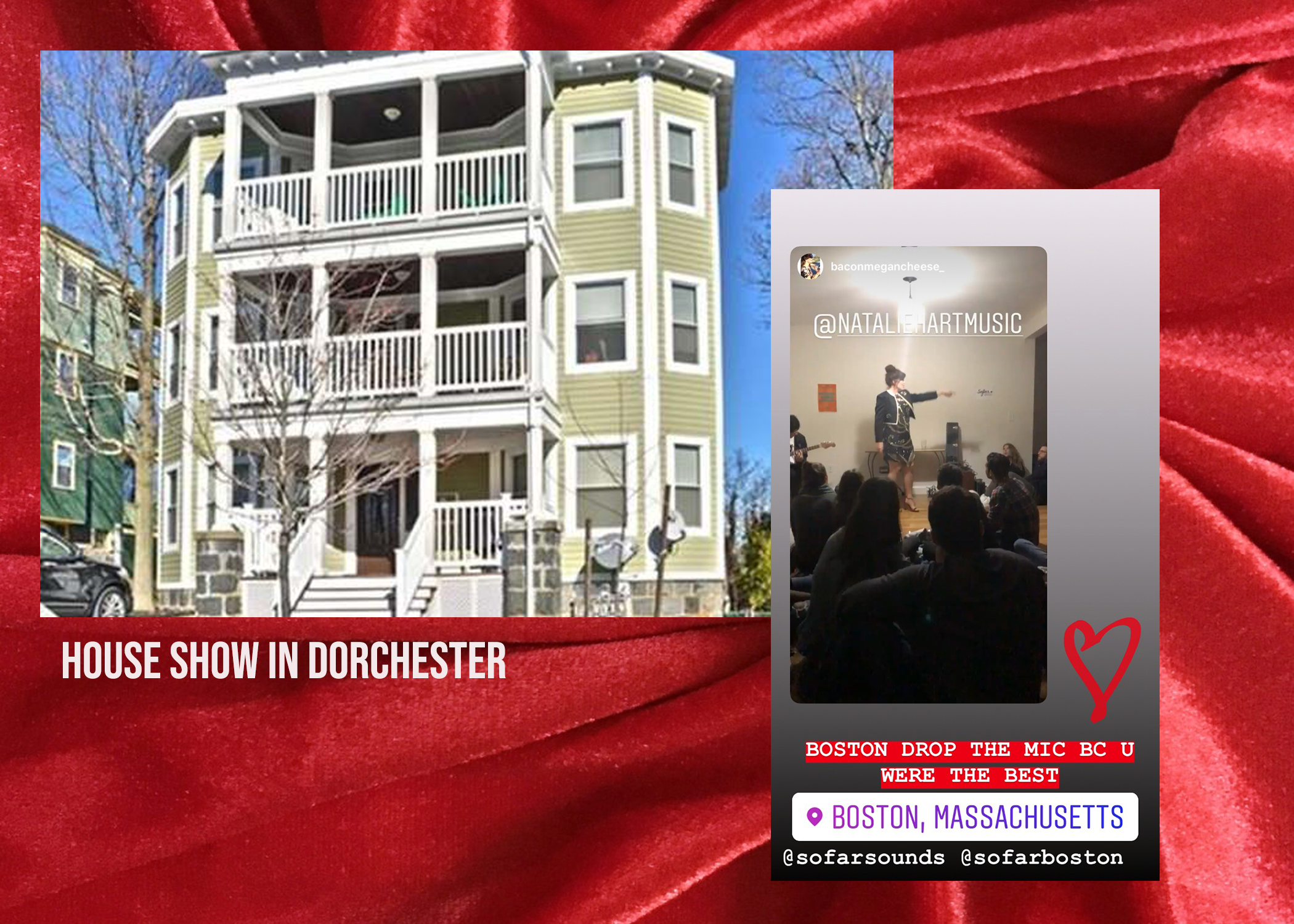 #OOTD  
Wore this one for the album release, and when it is a sparkly gold and black dress, you bet that I am going to be an outfit ?? repeater ??. Also, because of traffic we rolled in right at showtime, so no time for shopping quite yet.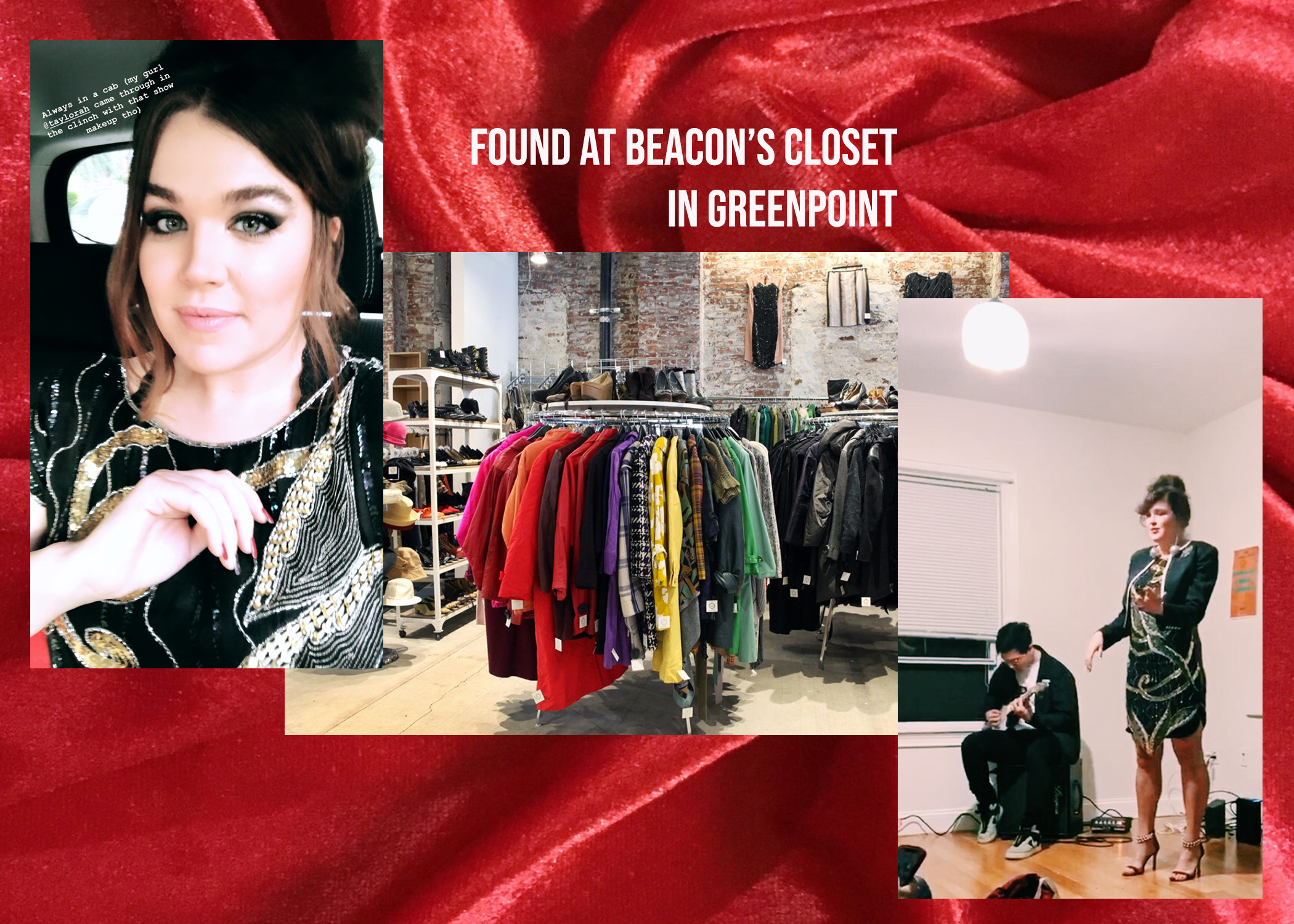 FELLOW ARTISTS  

Chris - His Beatles cover got us MOVIN'. 
Israel - Such a nice guy & from one of the future tour stops, San Jose! 
Check out the playlist below!
WHAT I SAW  
I had a travel buddy on this one (the incomparable Dylon Walker) who is *quite* the culture maven/expert foodie. First of all (and against what I just said), we definitely picked up some Slim Jims for the road, and we are heavily lobbying for a sponsorship, which they did in fact respond to (the power of the internet). Also, Boston I love ya, but there was a whole lotta chaos while we were there. Harvard graduation meant everything was packed, and we also just kept happening upon mayhem - as we pulled into town, someone threw up out the passenger window and just kept driving. C'est la vie. Onto the good stuff!
We hit up several spots - Harvard University (my caftan got some looks for sure), a streetwear store in the back of a bodega that was actually called BODEGA, and an outdoor bookshop where I picked up some Mary Shelley and a big Zelda & F Scott coffee table book called "The Romantic Egoists". And of course, to follow up our Slim Jim fame, we chose another big brand to close things out. Ain't no marg like a Chili's marg.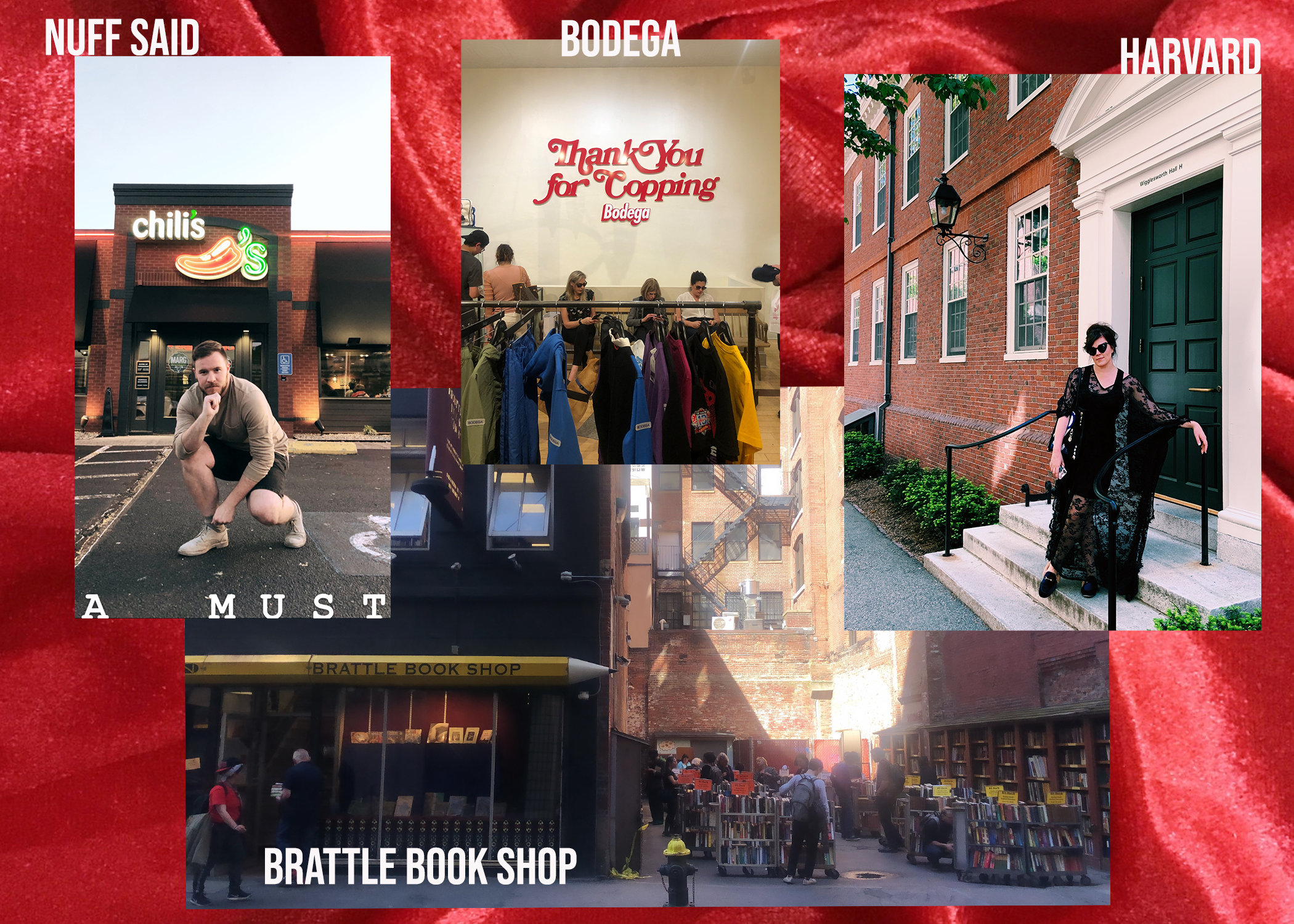 WHAT I WROTE  

Till' next time! Follow me on Spotify), follow along on instagram, and I'll see you on the road.  
Love,