VENUE    
Sanctuary At Admiral, a historic venue built in 1929 as a church, now clad in dramatic velvet furniture. So, yeah, I was a goner. Loved it!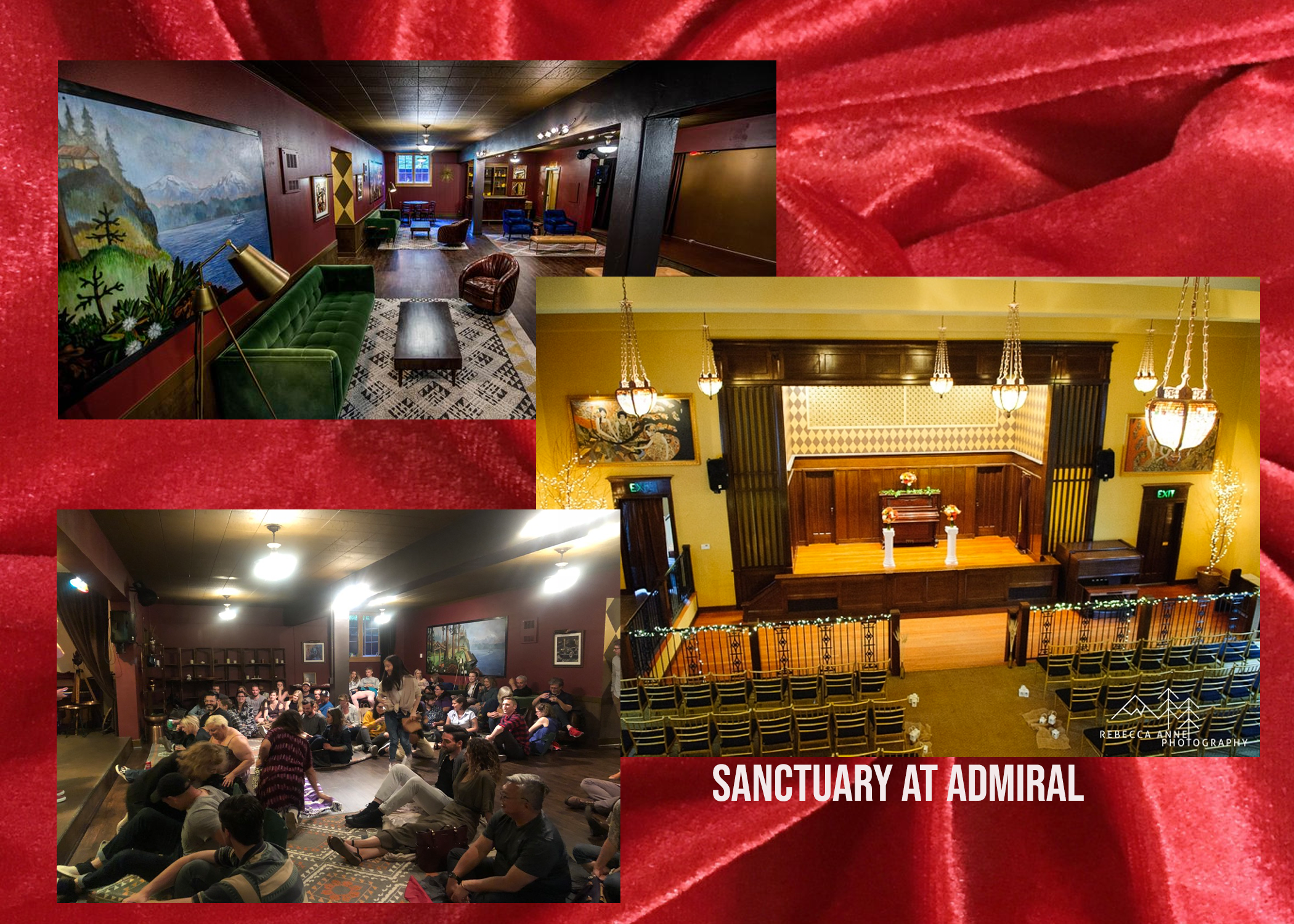 #OOTD    
I didn't have enough time to get to Red Light Vintage (which was LOVELY and I got a black silk slip dress and bronze grapes earrings that I fell in loooove with), so I had to make due with random existing items in my closet. This resulted in a startling combination of a dress with a broken zipper being halved into a feathery skirt (there are a lot of things I'm not good at, but making a broken clothing item versatile is a #gift I will own up to), a velvet pajama top, and an Elvis-in-Vegas-esque blazer. When the Lord closes a door, somewhere He opens a window.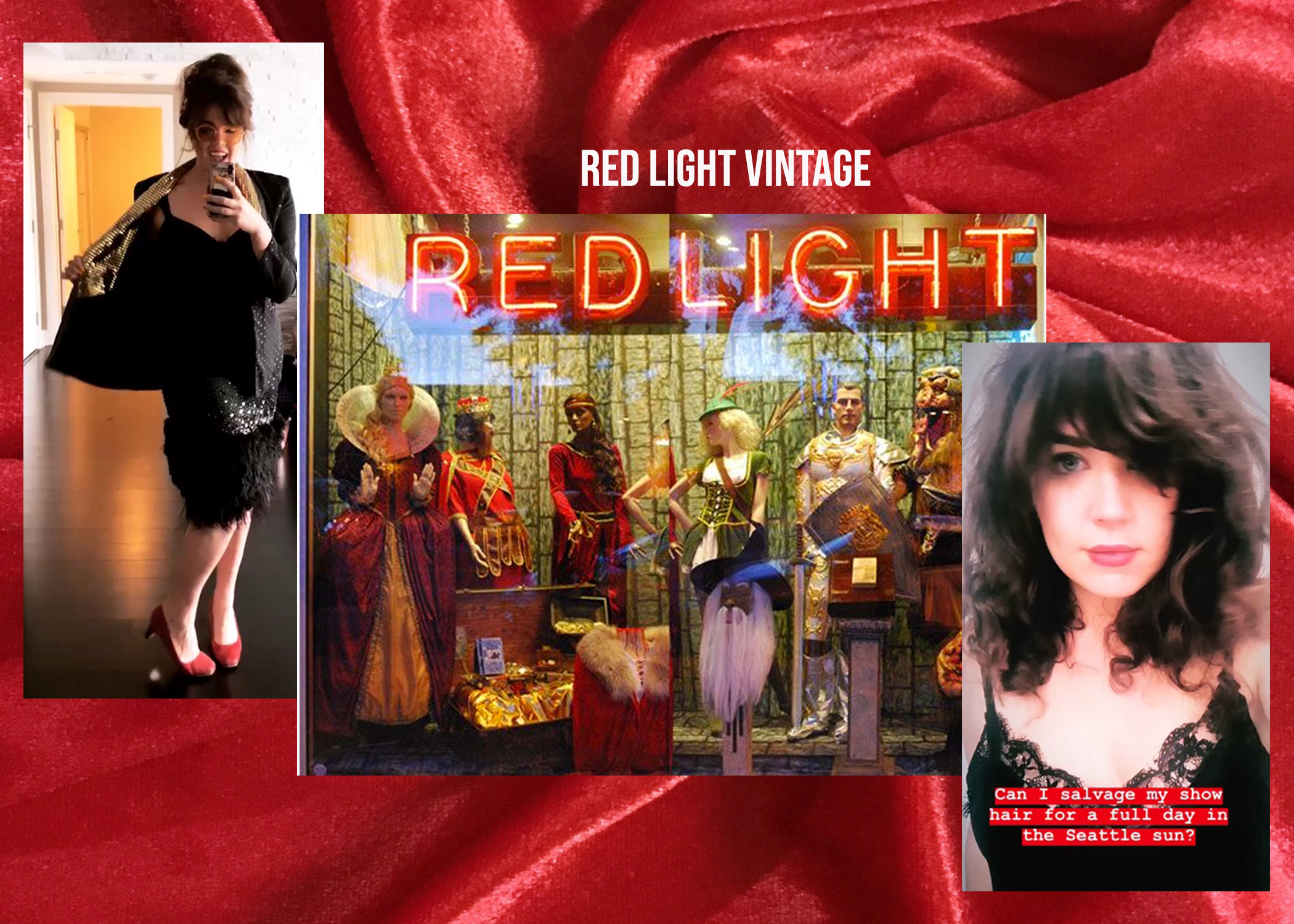 FELLOW ARTISTS    
Payge Turner - super soulful, charismatic, and her live version of her song "Garden" is beautiful and out now. She also busks at Pike Place Market if you're in town!
Rainne - VERY sassy duo with a VERY catchy song called "Petty". Their merch was fiyah.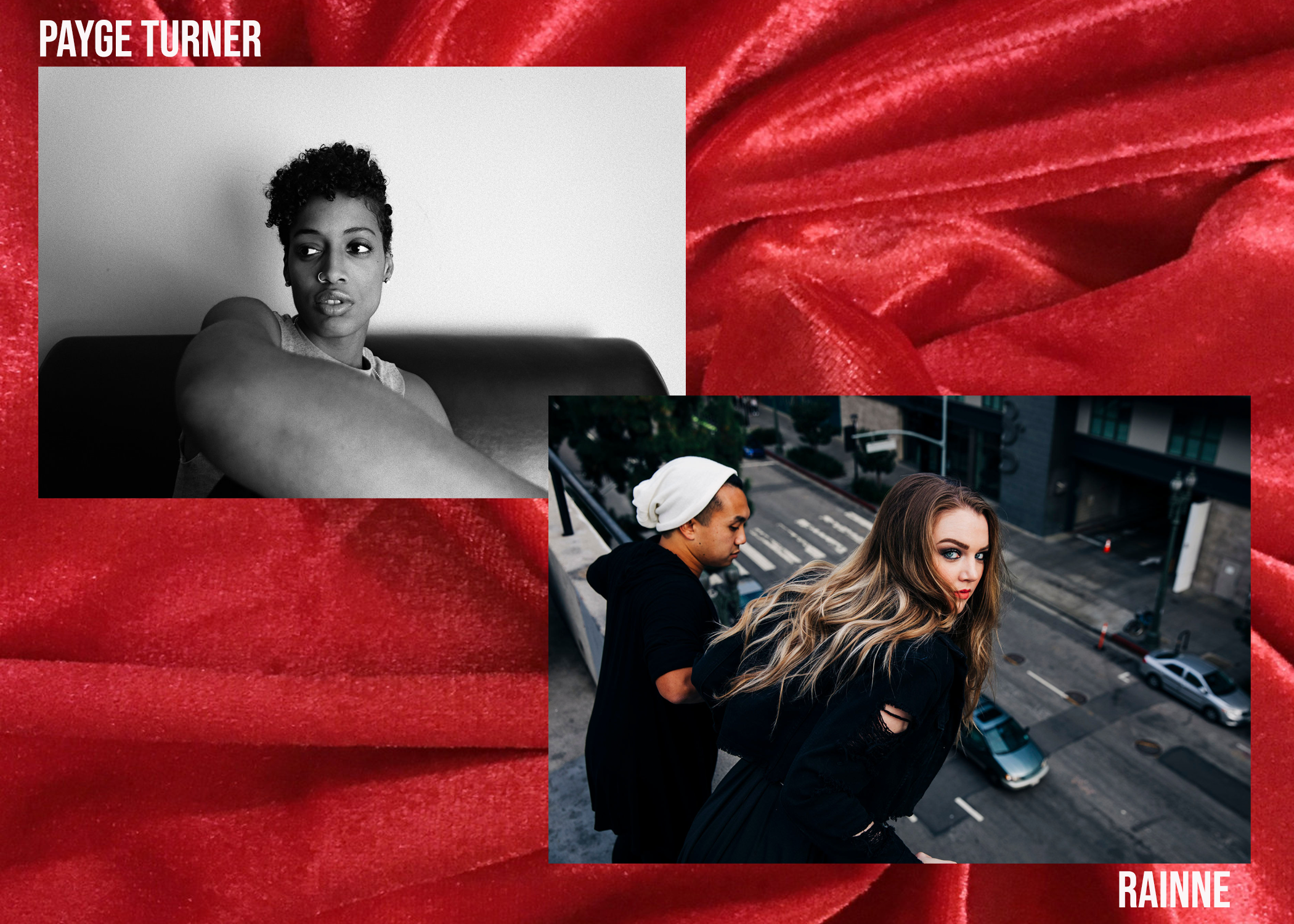 Check out the playlist below!  
WHAT I SAW    
I had a full three days in Seattle and had never been before, so I was pumped to soak it all in. And because no tour stop is complete without a local art museum, my first stop was the Frye Museum. It was a fantastic collection with classic oil paintings and rotating installations, I was particularly moved by the installation by Jane Wong "After Preparing the Altar, the Ghosts Feast Feverishly" and the poem she wrote about her grandfather. Such a thought-provoking work about family and what it means for a generation to fade. 
I also got to visit the world-famous Bop Street Records and met the owner, who showed off his talent for reciting all of Rolling Stones Top 100 albums of all time in 30 seconds. The man knew his stuff. I signed the wall and picked up a rare Sinatra as a gift. Delight! 
If you want a seaside restaurant experience, look no further than Ray's Boathouse. And yes, I made a controversial decision to get hot soup on a hot day, but the waitress withheld judgement and the white wine provided dat relief. 
Honorable mentions: Museum of Pop Culture (so much Nirvana and an exhibit full of Prince's outfits, so you know I went shopping after), Tallulah's for brunch.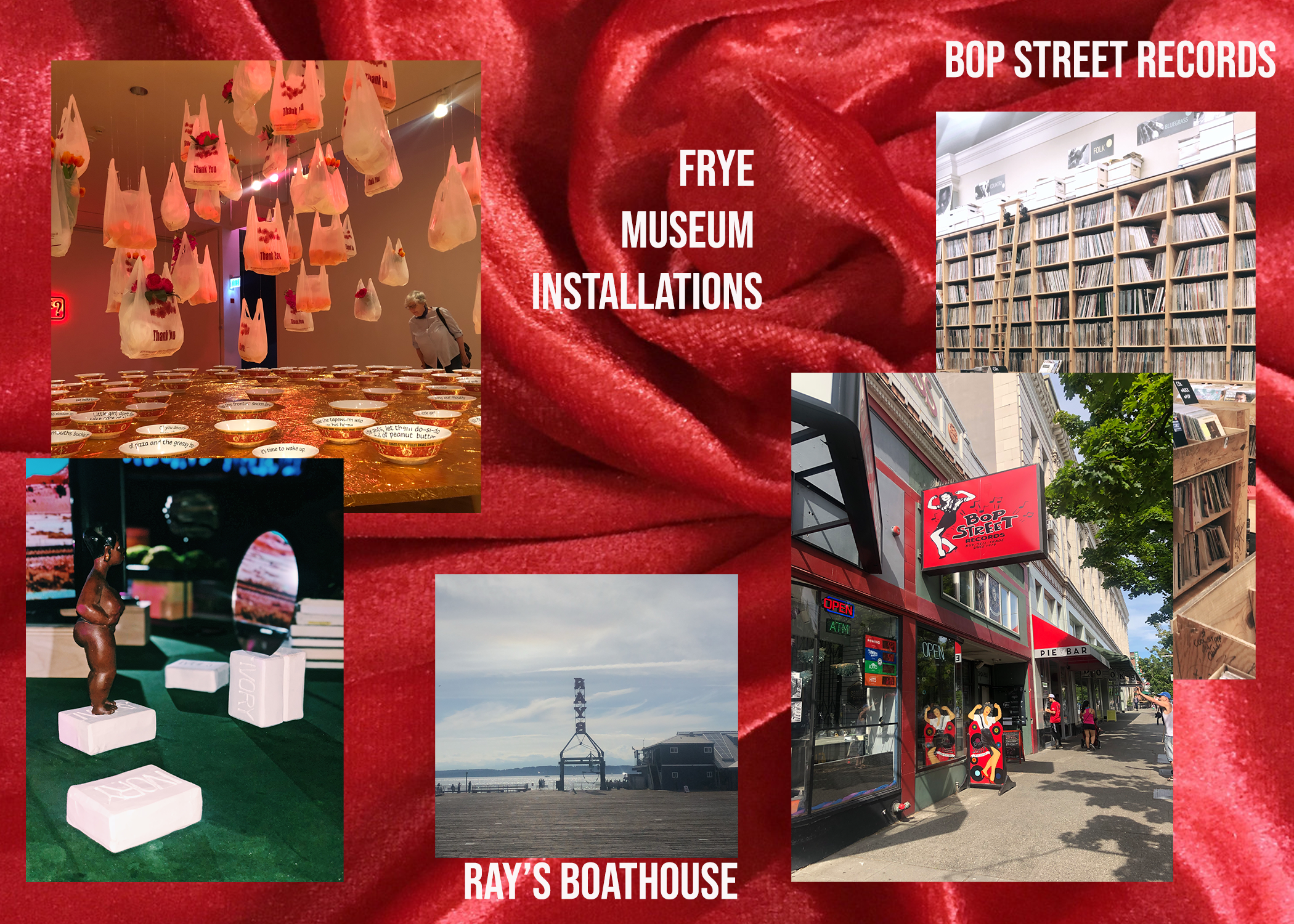 WHAT I WROTE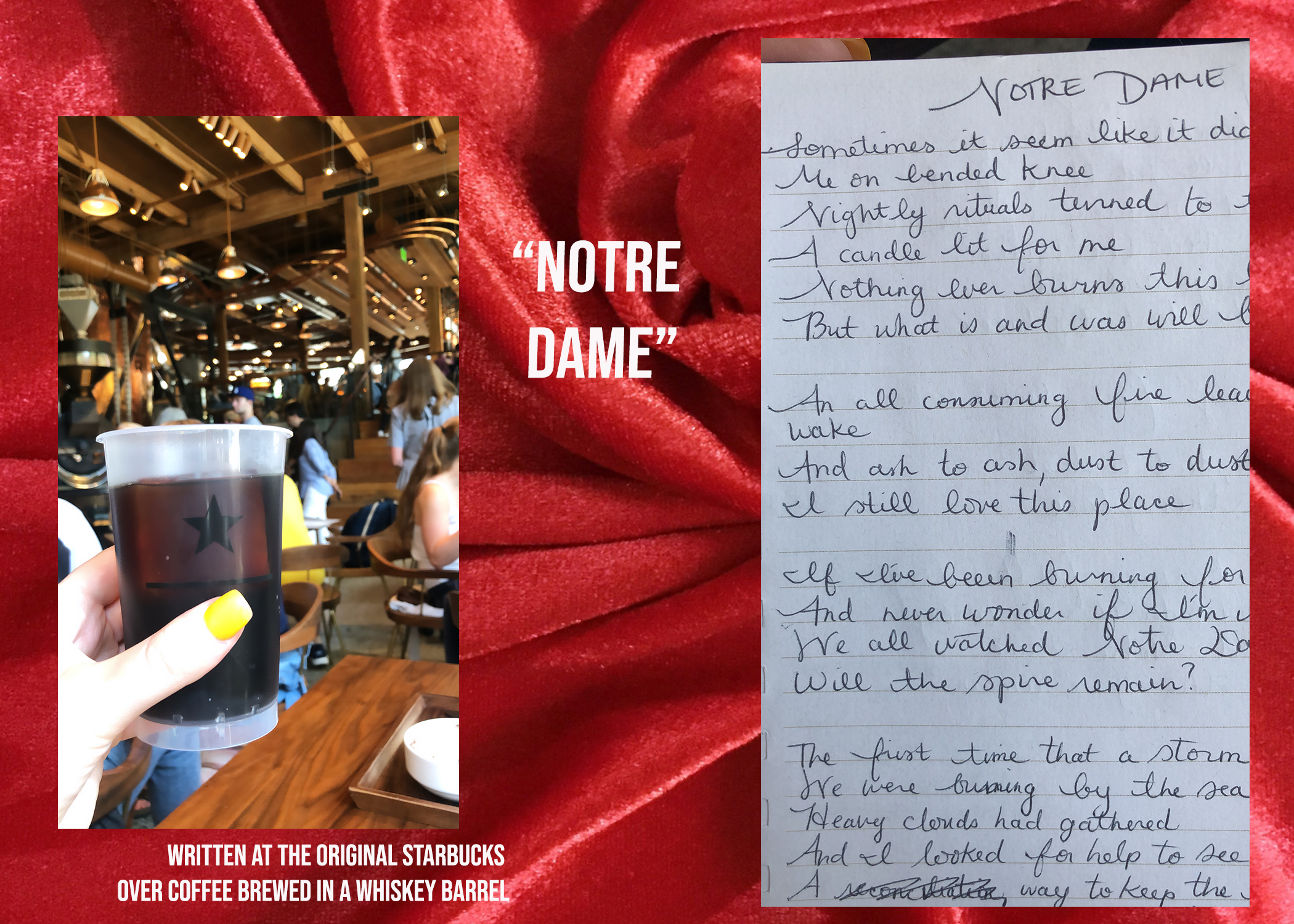 Till' next time! Follow me on Spotify, follow along on instagram, and I'll see you on the road.    
Love,