VENUE
Two! The Lindley (penthouse apartment technically in Chevy Chase, Maryland - which like, who came first, the actor or the city? It's a google away but I'm loving the mystery) & Hill Country Barbecue (This Texan was pleased).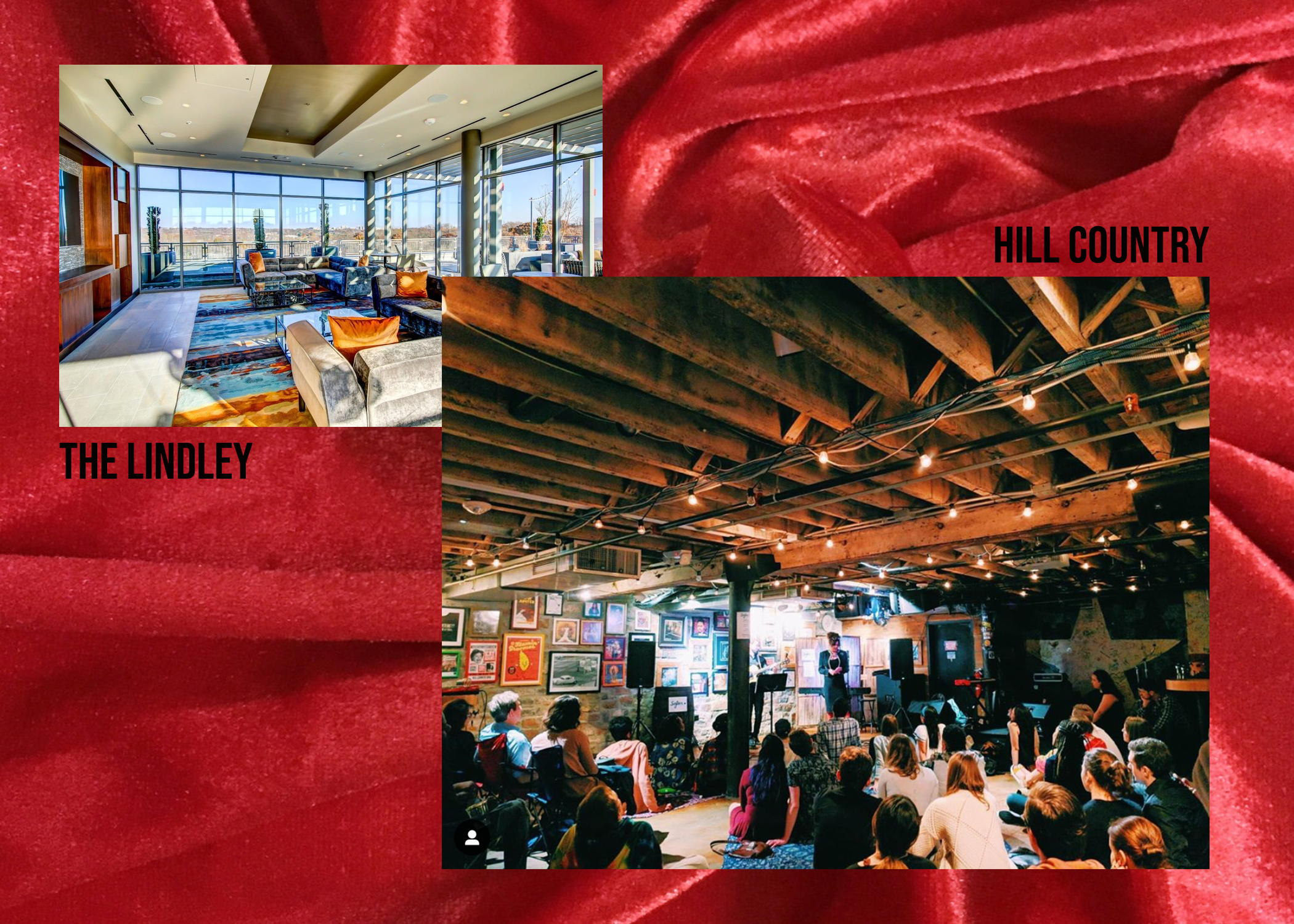 #OOTD
NIGHT #1 - I thrifted a Cristian Siriano dress in NYC at my favorite local spot, Beacon's Closet - you have to go to the one in Greenpoint. It's massive and there is always a dog there that sleeps in the sun spots and looks like a mini Lassie. I also sported some Kapten + Son sunnies, which were a lovely goodbye gift from that team. Feelin' like Lennon. 
NIGHT #2 - I walked into lovely local shop MEEPS VINTAGE and found the blazer of my Dynasty/Joan Crawford-loving DREAMS. Glittery dice on a cropped blazer with white lining and shoulder pads. Come on. Love. It also felt like a reference to Snake Eyes. The staff at Meeps was lovely, highly recommend! I also wore a lovely serpent-esque necklace given to me as a goodbye gift by the lovely Rose Figueroa. So kind of her!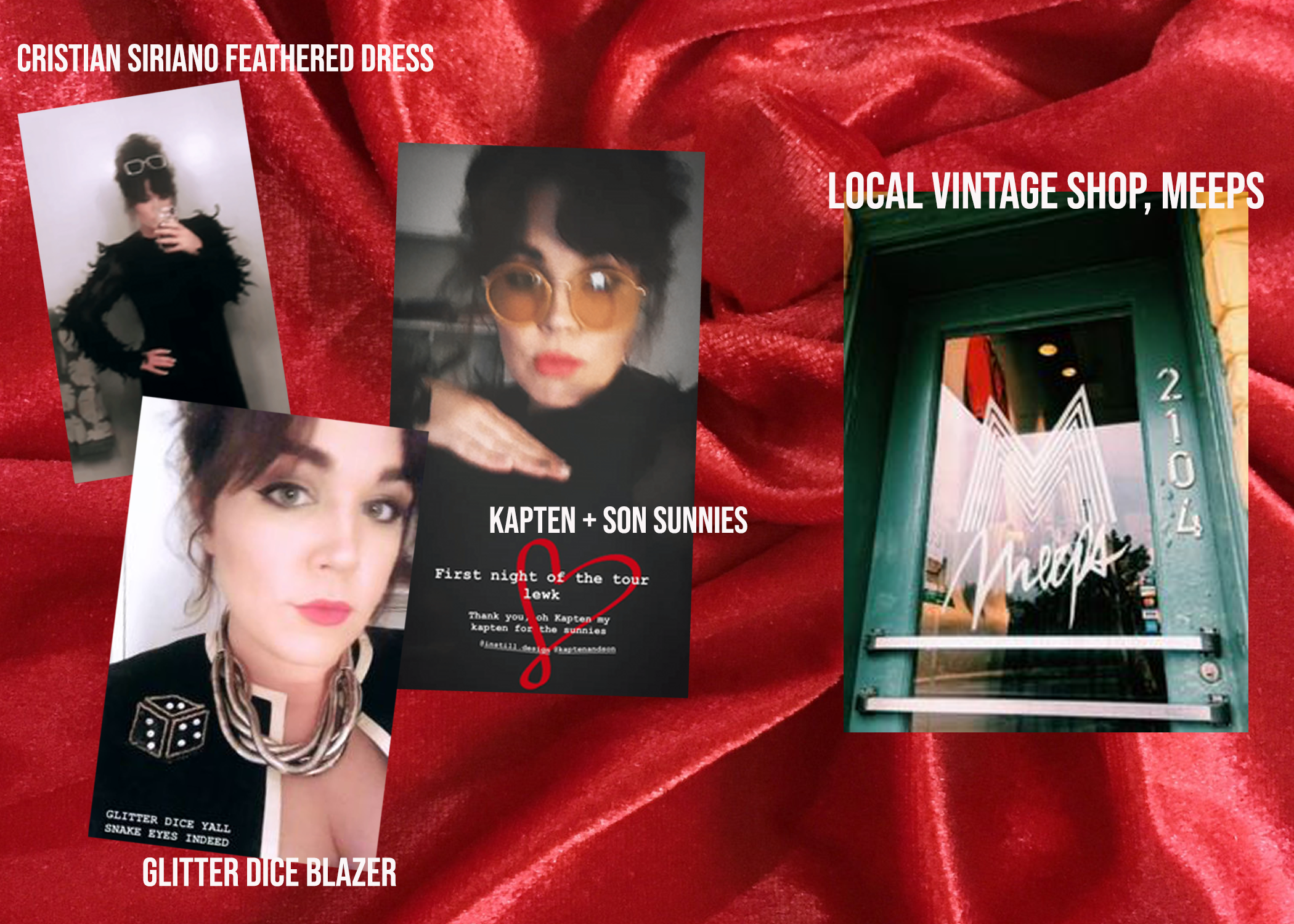 FELLOW ARTISTS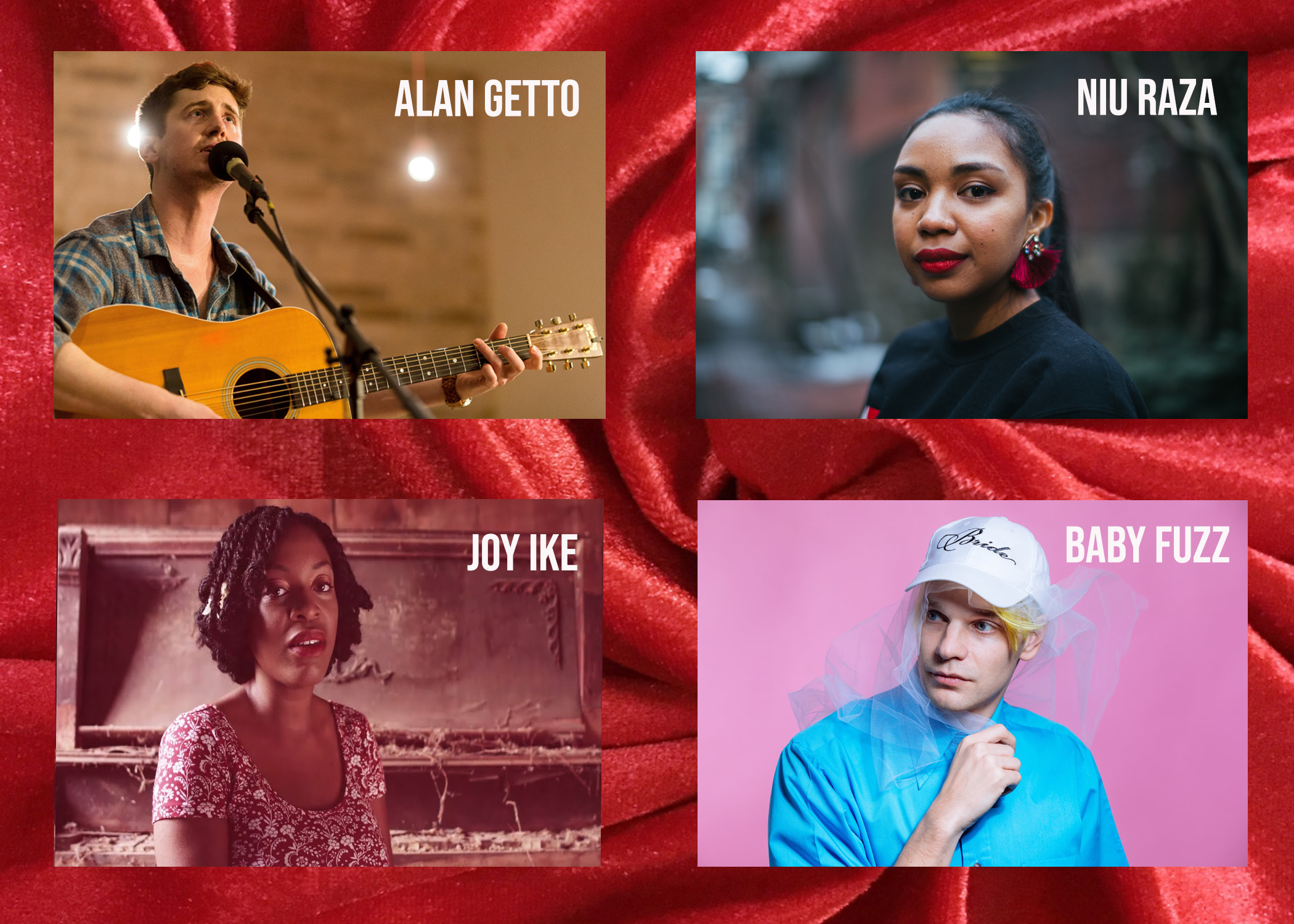 ALAN - Awesomely dark lyricist, folk vibe. Really powerful voice. 
NIU - Lovely artist from Madagascar. Gorgeous voice, and it was such a special moment when she had her brother (it was his birthday) come up and sing the last song with her. Not a dry eye in the house. 
JOY - SUCH a joyful presence. Her cover of Mr. Rogers' "Won't You Be My Neighbor" was beautifully done and a crowd fave. 
BABY FUZZ - offbeat Elton meets Father John Misty. Want to study the rhythm of his lyrics. Great!
WHAT I SAW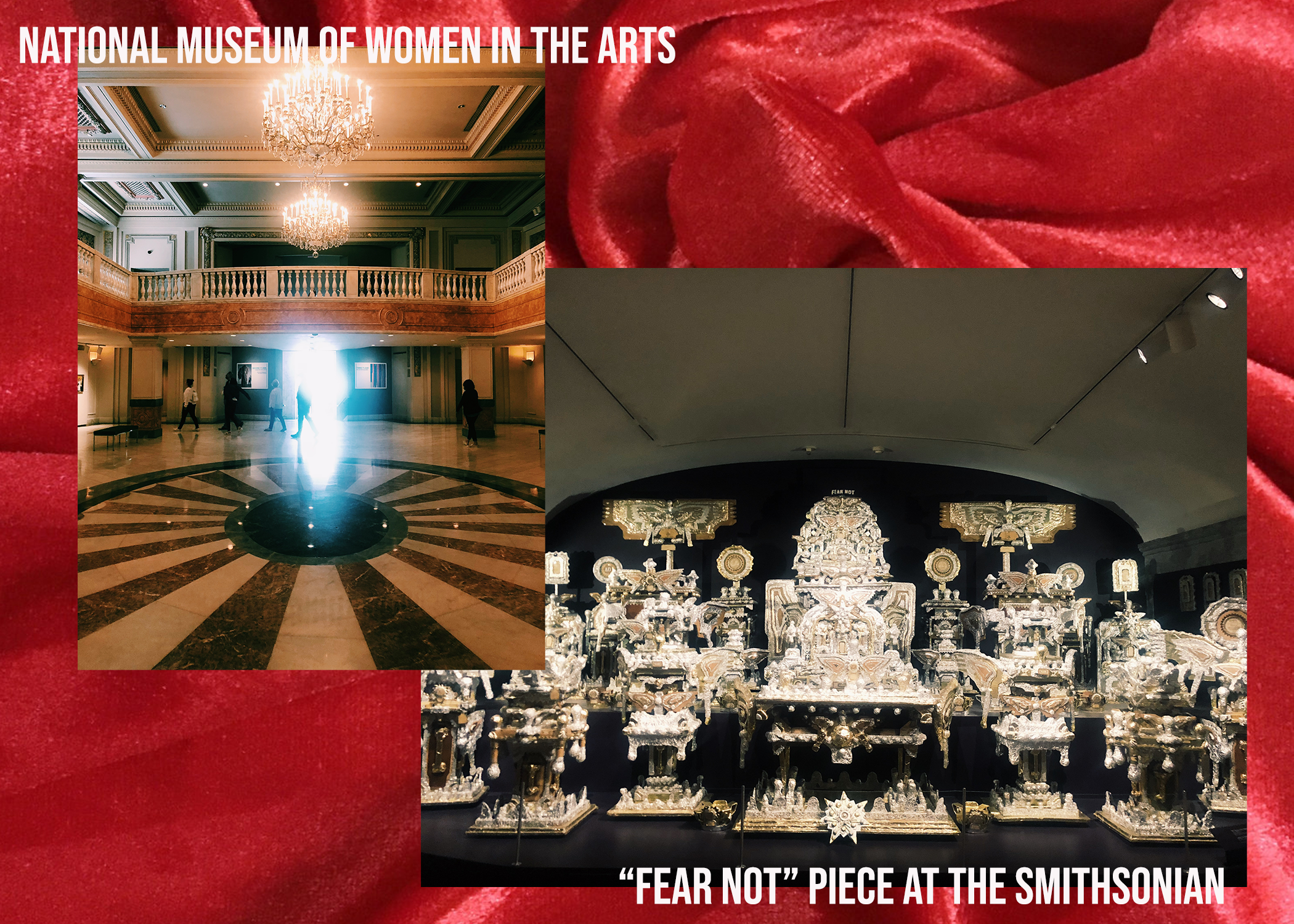 I visited the National Museum of Women In The Arts - the only major museum in the world solely dedicated to celebrating women's achievements in the visual, performing, and literary arts. I had to look up that claim because it SHOCKED me. Got to see some really innovative pieces and some classic faves (Frida Kahlo, Marina Abramovic). 
I also went to all the Smithsonians (maybe not all, but close) and my NYC self was ready to pony up until they reminded me they are FREE. I wandered into a corner of the museum and found this surrealistic gem. The official title is "The Throne of the Third Heaven of the Nations' Millennium General Assembly". It was made over the course of 14 years as the artist believed he was seeing visions of Christ. He was a night janitor and spent all this time gathering common items and building a grand shrine, essentially. The top of it reads "FEAR NOT". 
WHAT I WROTE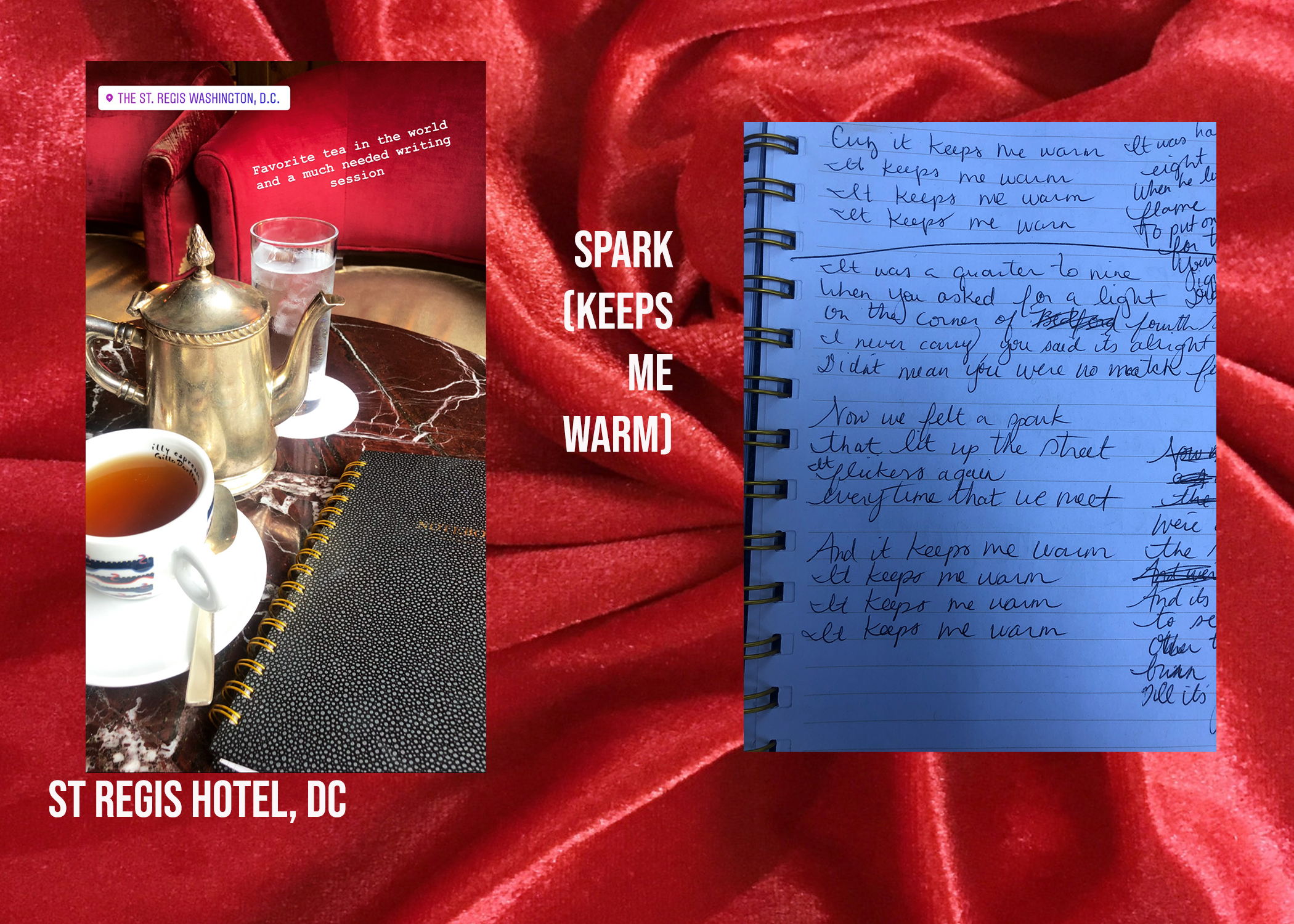 Till' next time! follow me on Spotify), follow along on instagram, and I'll see you on the road. 
Love,